Newt Gingrich Puts on His 'Historian' Cap to Call Ocasio-Cortez a 'Joke' Who Smokes 'Grass'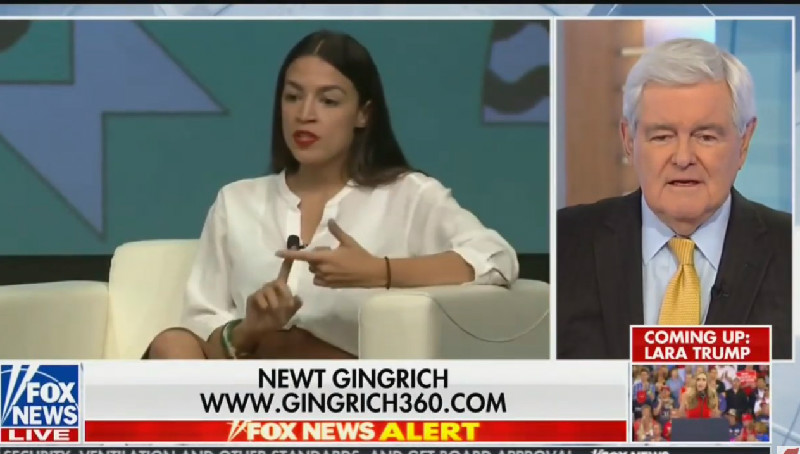 Because apparently a day cannot go by without Fox News devoting a chunk of its airtime to obsessing over freshman Democratic Congresswoman Alexandria Ocasio-Cortez, Fox News host Sean Hannity brought on former Speaker of the House Newt Gingrich Wednesday evening to label AOC a "joke" whose views are based on "whatever random thought" she has in the morning.
"In a normal, healthy society, Alexandria would be seen as this interesting graduate student who had gotten into some college with a good student loan," he said. "Hung out a lot and smoked a little grass, drank a little beer, had a good time."
Read the rest of the piece at The Daily Beast.
Watch the clip above, via Fox News.