Trump Biographer on CNN Slams Jared Kushner and Ivanka as 'Privileged,' 'Strikingly Unqualified'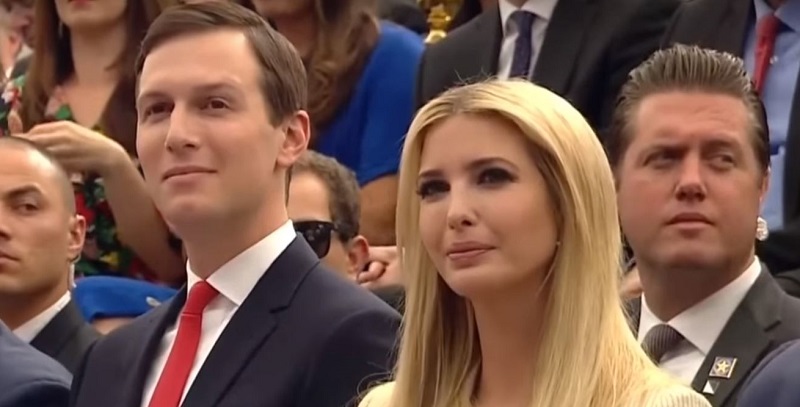 A Donald Trump biographer told CNN's Brooke Baldwin on Tuesday that Ivanka Trump has been in the "awful position" of having to cover for her father's racism all of her life.
Michael D'Antonio, who wrote the book The Truth About Trump in 2016, also told Baldwin that he had some empathy for Ivanka, at least as far as her actions during her childhood were concerned. Adulthood is a different story.
Baldwin and D'Antonio were discussing Kushner Inc., a new book by journalist Vicky Ward about Ivanka's husband, Jared Kushner, and the couple's ascension to power in the White House. One story from Ward's book concerned Ivanka's efforts to contain some of the fallout after her father defended white supremacists as "very fine people" after the riots in Charlottesville, Virginia, in August of 2017.
After the president's comments, his economic advisor Gary Cohn, who is Jewish, reportedly wanted to resign. Ward's book says that Ivanka talked Cohn out of the decision by saying, "My dad's not a racist. He didn't mean any of it. That's not what he said."
What Ivanka thinks her father really said is unclear. D'Antonio noted that Ivanka is "trapped in this dynamic" of apologizing for her father's crudeness for much of her life, adding that "either she acknowledges that her father has racist leanings and says racist and bigoted things, or she has to lie about it and join sort of this family practice of denying the truth, manipulating the facts, and distorting when things are uncomfortable."
Baldwin and D'Antonio also discussed other revelations in the book, such as Jared and Ivanka getting around regulations against their using Air Force planes to travel by inviting along Treasury Secretary Steve Mnuchin, who was entitled to using military transport because he was a Cabinet secretary. D'Antonio criticized the couple for demanding "privileged treatment" and calling their actions "an abuse of the government and an abuse of the taxpayer dollars."
While D'Antonio expressed some empathy for Ivanka feeling the need to defend her father when she was a child, he notes that he loses all empathy for her for continuing to do so as an adult. To say nothing of the way she and Jared have traded on her family name and wealth to take jobs in the White House for which they are "strikingly unqualified."
Watch the entire segment above, via CNN.