Trump Reacts to Manafort Sentencing: 'NO COLLUSION'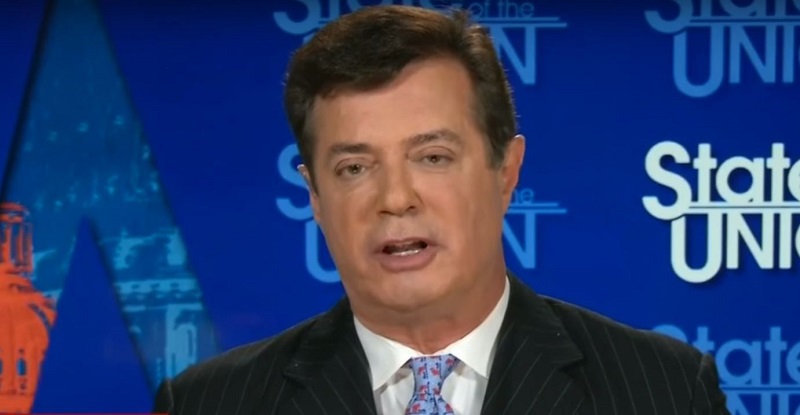 UPDATE: The president spoke to reporters on the White House lawn just before departing for Alabama this morning. He reiterated his belief that the judge had exonerated him by saying there was no collusion. (He said this case had nothing to do with collusion, not that there was none.) He also bragged that Manafort's lawyer had gone "out of his way" to say there was no collusion. Of course, the lawyer would likely love to see his client pardoned and knows how to get Trump's attention. In any case, watch the video above, via CNN.
Former Trump campaign manager Paul Manafort received a much lighter sentence than expected yesterday after being convicted of fraud charges unrelated to his work on the Trump campaign. Naturally, the president couldn't wait to make it all about himself:
Both the Judge and the lawyer in the Paul Manafort case stated loudly and for the world to hear that there was NO COLLUSION with Russia. But the Witch Hunt Hoax continues as you now add these statements to House & Senate Intelligence & Senator Burr. So bad for our Country!

— Donald J. Trump (@realDonaldTrump) March 8, 2019
The judge in Manafort's case, T.S. Ellis, had said from the beginning that Manafort's trial in his courtroom had nothing to do with Russia. The former consultant was convicted of financial crimes mostly related to his work for Ukrainian politician Viktor Yanukovych.
The light sentence Ellis handed down was not because he does not believe Manafort colluded with Russia to help the Trump campaign. The light sentence was a consequence of several factors, including Ellis's feeling that the guidelines for sentencing on these charges was too high, and likely some bias in favor of letting well-to-do defendants off a little easier that is pervasive in the justice system.
Next week, Manafort will be sentenced in the District Court of Washington, D.C. on charges of obstruction of justice and conspiracy against the U.S. Those charges are more closely related to the Russia investigation, and the judge in that case has not shown nearly the same sympathy towards Manafort throughout the court proceedings there. We'll see if President Good Brain still thinks he has been exonerated then.