MSNBC's Mike Barnicle: Trump's Potential Criminality Is 'Unheard Of In A Sitting President'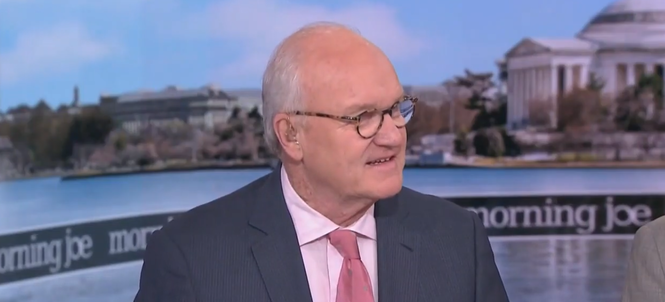 MSNBC contributor Mike Barnicle believes the crimes committed by President Donald Trump's administration could be unprecedented. Barnicle was speaking on Morning Joe about House Democrats demands for a large amount of information from Trump and his associates.
Democrats have requested documents from 81 people and groups associated with the President, laying the groundwork for a clash with the White House. Washington Examiner columnist Kristen Soltis Anderson argued that this will make it easier for Trump to sell his 'witch hunt' narrative.
"Let's say he [Special Counsel Robert Mueller] finds something pretty serious. If it is one of a panoply of different investigations and Trump has more credibility with voters when he says this is a witch hunt, I think that would be really unfortunate," Soltis Anderson said.
"If Bob Mueller finds something serious and Trump is able to just sort of wave it away and is enhanced in his ability to do so by the fact you had 81 different people, not just folks potentially involving Russia, but just folks trying to dig into every deal Trump's ever made, it gives him more credibility when he says he's the victim."
"I don't disagree with what you said but you get back to a basic question, the reason for all these investigations – Donald J. Trump's family criminality over the scope of decades," Barnicle said. "You could start here in New York with rentals and buildings. And now it builds up, he's President of the United States. I mean, the scope of potential criminality in this thing is unheard of in a sitting President of the United States."
"By him doing this every day, witch hunt, no collusion, every day, multiple times a day, the public out there is just exhausted from all of this and really is too busy and too consumed with – enough is enough – to focus on the criminality. But the public will."
Watch the video above, via MSNBC.