MSNBC Contributor Goes Off Over Labor Secretary Scandal: 'This Is Literally Pizzagate!'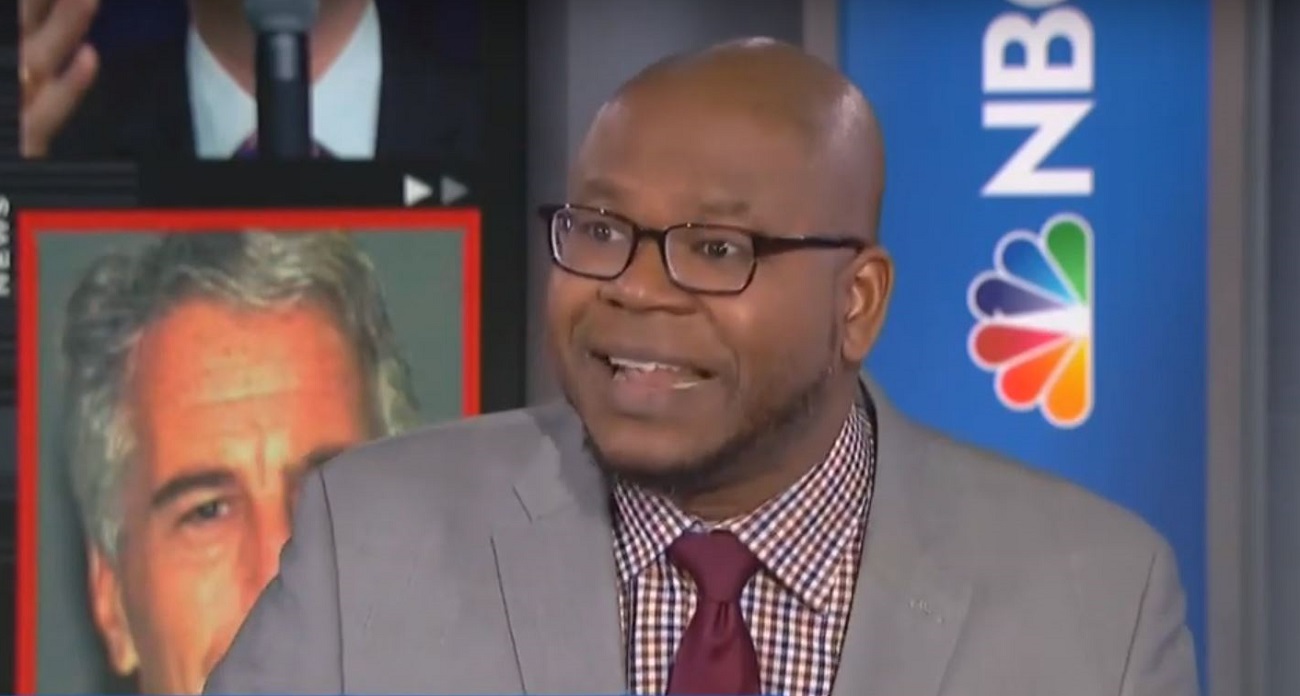 MSNBC contributor and TheRoot politics editor Jason Johnson nearly exploded on MSNBC's airwaves Friday morning while discussing the latest scandal to engulf a Trump cabinet member. This one involves Labor Secretary Alex Acosta and Jeffrey Epstein, the billionaire financier accused of sexually molesting over 100 teenage girls. Epstein pleaded guilty to one state charge of soliciting prostitution in 2008 after reaching an agreement in which the federal government agreed to not file charges against him.
This week, a judge found that federal prosecutors, led by Acosta who was the U.S. Attorney for South Florida at the time, broke the law by not telling over 30 of Epstein's accusers that they were negotiating the plea agreement.
This had Johnson, sitting on a panel hosted by Stephanie Ruhle, looking as if he would have liked to throw his official MSNBC coffee mug at someone's head over the deafening silence coming from the Republican Party on this story:
---
RUHLE: "I feel like fire is about to shoot out of your head."
JOHNSON: "We can't get desensitized to this. How many people in this administration, beating women, attacking women, assaulting people, abusing children. These are the people who ran talking about Pizzagate. This is literally Pizzagate!"
---
Remember Pizzagate? That was the conspiracy theory, popular in the fever swamps of the right-wing during and immediately after the 2016 campaign, that claimed Hillary Clinton and other high-level Democrats were running a child sex-trafficking ring out of Comet Ping Pong, a pizzeria in Washington, D.C. It was an absurd fantasy that nonetheless led to real-world death threats against the owner and employees of Comet, culminating in one man bringing an AR-15 rifle into the restaurant to conduct his own "investigation" of the charges.
Now Republicans have a child sex-trafficking scandal of their own. Only this scandal is real and has a connection to a member of Donald Trump's cabinet, one who was just rebuked by a judge for breaking the law by negotiating the Epstein deal.
It was quite the sweetheart deal, too. Instead of going to state prison, Epstein served 13 months in the Palm Beach County jail on a special "work release" program. That meant that six days a week, he was allowed out of jail to be driven by his personal driver to his downtown office for up to 12 hours a day.
And yet there has been barely a peep from Republicans, whose propaganda arm, Fox News, is still mostly talking about Jussie Smollett.
Watch the video of Johnson's near-meltdown in the video at the top of the post.