New England Patriots Owner Robert Kraft Charged In Florida Prostitution Sting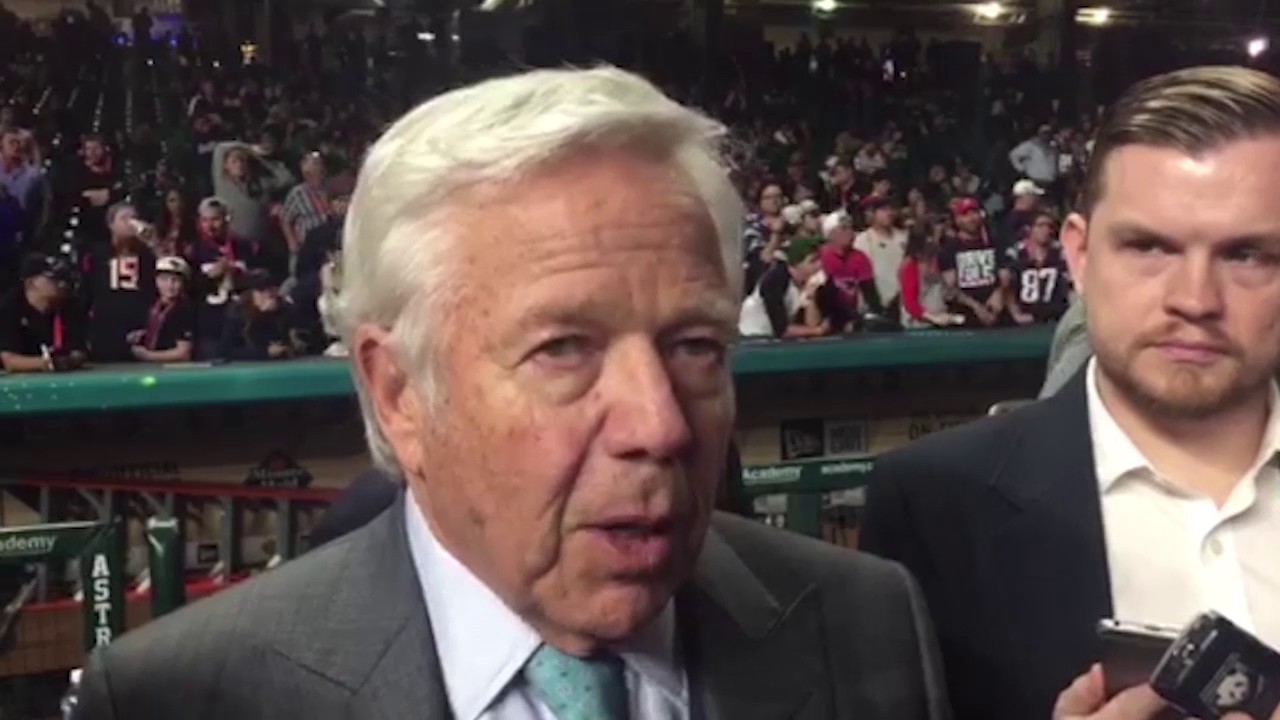 Police announced in a press conference Friday morning that New England Patriots owner Robert Kraft has been charged in a prostitution bust in Jupiter, Florida.
Police said there's evidence of two separate incidents involving Kraft, who has owned the Patriots for 25 years. Overall, 25 people are being charged in the bust.
CBS Miami reporter Jim DeFede provided additional details of the charges:
BREAKING: Robert Kraft, owner of the New England Patriots, has been charged in Palm Beach County with soliciting of a prostitute, according to Jupiter Police. The charges stem from an months long investigation into a massage parlor. @CBSMiami

— Jim DeFede (@DeFede) February 22, 2019
Kraft was one of 25 people charged in the case. The rate was $59 for a half hour inside the massage parlor and $79 for an hour.
Kraft is estimated to be worth $6.6 Billion. @CBSMiami

— Jim DeFede (@DeFede) February 22, 2019
Investigators claim Kraft was a regular visitor to the Orchid Spa and that there is video of Bob Kraft inside the "spa." @CBSMiami

— Jim DeFede (@DeFede) February 22, 2019
Jupiter police chief said he was "stunned" and that an "an active arrest warrant" has been issued for Kraft.
Another detail: Kraft had his chauffeur drive him to the massage parlor. @CBSMiami

— Jim DeFede (@DeFede) February 22, 2019
This is a breaking story and will be updated.
UPDATE: A spokesman for Kraft has released a statement addressing the charges.
---
"We categorically deny that Mr. Kraft engaged in any illegal activity. Because it is a judicial matter, we will not be commenting further."
---
Glenn Kessler of The Washington Post notes:
While Trump regularly claims, with no evidence, human trafficking takes place across the southern border between ports of entry — and that it's impossible to go through airports — police documents allege the women in the Kraft case "came from China on temporary work visas." https://t.co/WdtDiyFieS

— Glenn Kessler (@GlennKesslerWP) February 22, 2019
As NPR reported last month, illegal visa overstays far exceeded unauthorized border crossings for the past seven years. For all of Trump's scare stories about women tied up and thrown in the backs of vans to be driven across open stretches of desert, the reality is that most victims of human trafficking come to America through legal means such as visas.
Kraft is a long-time friend of President Trump. The Patriots owner says that Trump constantly called and supported him in the year after his wife died in 2011. Kraft donated $1 million to Trump's inaugural fund two years ago, and the Patriots were the first national sports champion to visit the current president in the White House after winning the 2017 Super Bowl. The team even presented Trump with an official Super Bowl ring as thanks for his hospitality in hosting the players.
UPDATE:
Adam Schefter just said on SportsCenter that a source told him Kraft is "not the biggest name" caught up in this sting. ……………

— Ryan Glasspiegel (@sportsrapport) February 22, 2019
Note he doesn't specify if this bigger name is a sports figure.