Roger Stone 'Humbly Apologizes' To Judge He Appeared To Threaten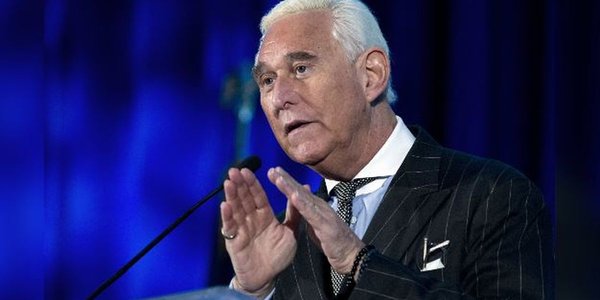 Roger Stone has apologized to Judge Amy Berman Jackson following an Instagram post that many observers believed amounted to a threat. Stone, a long-time Donald Trump confidant, posted a picture of the judge with a crosshairs near her head.
Stone accused Judge Jackson of being "an Obama appointed Judge who dismissed the Benghazi charges again[st] Hillary Clinton." He later deleted the post, though there is some confusion about how many times he posted the image.
Stone's legal team issued a written apology to Judge Jackson in a filing late Monday after widespread criticism of his Instagram post. Some commentators believed he had violated his partial gagging order and could have his bail revoked.
"Please inform the Court that the photograph and comment today was improper and should not have been posted," Stone's statement said. "I had no intention of disrespecting the court and humbly apologize to the court for this transgression."
Stone's legal team had earlier attempted to separate Stone's case from a related lawsuit involving Jackson, which is connected to Special Counsel Robert Mueller's probe. Judge Jackson reviewed evidence reportedly showing Stone's communications and refused the request. Jackson will hear Stone's case.
Stone is charged with witness tampering, obstruction of justice and lying to Congress. He denies all charges and has pledged to fight what he sees as politically motivated charges. However, his tendency to post inflammatory statements on social media may not help his case.