Judge Orders Roger Stone To Explain Why Conditions of Release Shouldn't Be Revoked Over Instagram Post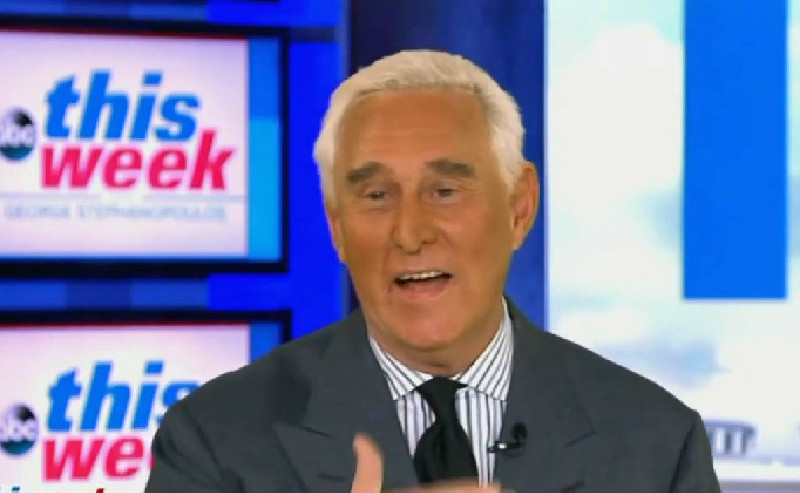 In the wake of longtime Trump adviser Roger Stone's since-deleted Instagram post attacking Judge Amy Berman Jackson with an image featuring crosshairs, the federal judge has ordered Stone to appear in court this week to explain why the conditions of his release shouldn't be changed.
JUST IN: Judge Amy Berman Jackson orders Roger Stone to explain why the gag order AND/OR his conditions of release shouldn't be changed after yesterday's Instagram post. pic.twitter.com/LSzwoaxmg5

— Chris Geidner (@chrisgeidner) February 19, 2019
Jackson, who is presiding over Stone's criminal case brought by Special Counsel Robert Mueller, called on the political dirty trickster to show cause at a hearing this Thursday why either his media contact order or the conditions of his bail shouldn't "be modified or revoked in light of the posts on his Instagram account."
Stone repeatedly posted and deleted images of Jackson with what appeared to be crosshairs to his Instagram on Monday while publicly insulting the judge overseeing his case. The attacks came after Jackson imposed a gag order on Stone and his lawyers.
Hours after taking the post down for the last time, Stone's attorney filed a public "notice of apology" to the judge saying it "was improper and should not have been posted." He added that he "had no intention of disrespecting the court and humbly apologize to the court for this transgression."
Anyway, who couldn't see this coming? Other than, you know, everybody.