Conservatives in Uproar Over New Book's Revelations About FBI Investigating President Trump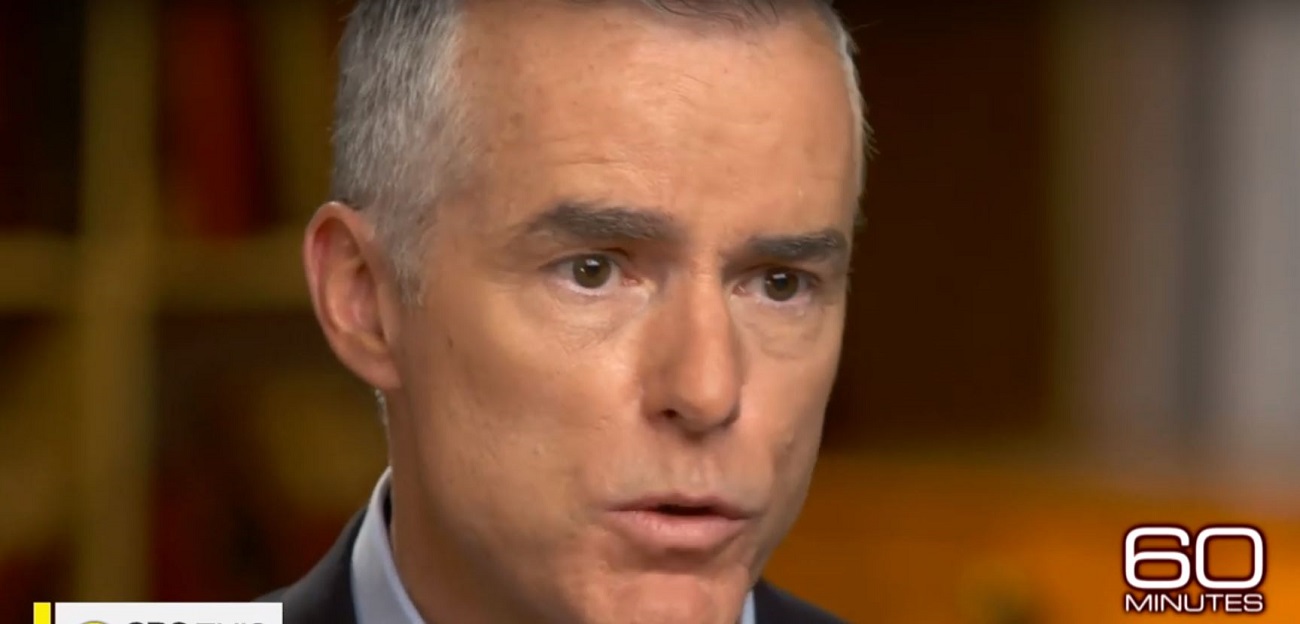 On Thursday morning, CBS News released clips from an upcoming 60 Minutes interview with Andrew McCabe, the former deputy director of the FBI. McCabe, who has a book coming out next week, alleges that in the wake of President Trump firing James Comey in May of 2017, senior FBI leaders discussed whether the president's alleged ties to Russia made him a national security threat that needed to be investigated. Included in that discussion was the question of whether, depending on how the investigation went, Trump would need to be removed from office via the 25th Amendment.
Immediately a great hue arose from the right, coalescing into a vaguely intelligible cry: "DRRRRRR DEEP STATE COUP DRRRRRRRRRRRR!"
Most prominent was the president's son and Very Good Boy, Donald Trump Jr.:
Wait, so is McCabe admitting that he attempted to lead a deep state coup against the President? #WitchHunt https://t.co/1kcBLFd8CU

— Donald Trump Jr. (@DonaldJTrumpJr) February 14, 2019
Though at least one Trump fan found the alleged coup attempt to be "low-energy." Sad!
Put in the context of FBI agents vowing to be the last line of defense vs our own president, the McCabe revelations are troubling evidence the FBI was engaging in a low-energy #Coup. https://t.co/TFfUoBDC16

— Geraldo Rivera (@GeraldoRivera) February 14, 2019
On Twitter, where this kind of zaniness prevails, other conservatives are taking up the call.
Back on planet Earth, we have some context for McCabe's comments. We know that by May of 2017, the FBI was deep into a counterintelligence investigation of possible Russian meddling in the election. We know that many of the links they had uncovered already pointed towards people in Trump's close orbit during the campaign. We know that Trump had already tried to get Comey to "back off" his investigation of his former National Security Advisor, Michael Flynn, for reasons the FBI had yet to uncover. Then Trump fired Comey and could barely contain his excitement when talking about it not only with the FBI, but with high-ranking Russian officials in the Oval Office.
No wonder the FBI was running around with its hair on fire, wondering what the hell was going on.
So when senior FBI leaders met to talk about it, they naturally wondered why a president who had been in office for just a few weeks was smashing all sorts of norms under which federal law enforcement had operated for decades, whether it was for nefarious reasons, and what they could and should do about it.
Anyway, it was a heck of a coup: discussed openly in meetings that journalists could easily find out about through FOIA requests or which could be written about in a book that was likely vetted by the FBI before its release, as most such books are. A plot which would have put vice president Mike Pence in the Oval Office. Was he also part of the DRRRRRR DEEP STATE COUP DRRRRRRRRRRRR? Donald Trump Jr. should investigate, preferably from underneath the brim of a tinfoil hat.