Trump: Rosenstein Told Me I'm Not A Target Of The Russia Investigation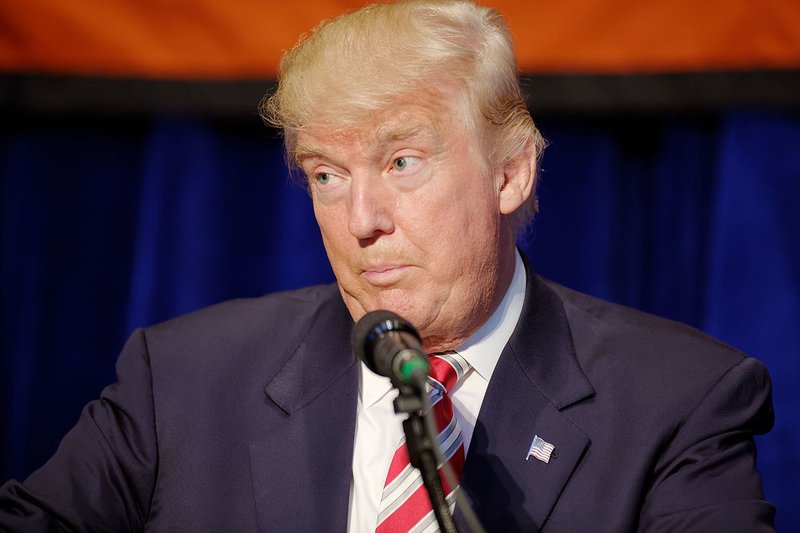 President Donald Trump does not believe he is a target of the Special Counsel's investigation into Russian interference in the 2016 election. Trump gave an interview to the New York Times on Thursday and struck a defiant tone.
Trump told the Times that Deputy Attorney General Rod Rosenstein told him that he wasn't the subject of investigation. However, it is not clear whether Trump spoke to Rosenstein at all.
"Rod told me I'm not a target of the investigation," Trump said. "The lawyers ask him. They say: 'He's not a target of the investigation'."
"He told the attorneys that I'm not a subject, I'm not a target" Trump said.
Trump has made these kind of claims in the past. He has often said he is not a subject of investigation and that various people involved in the probe have assured him that he is not a target. However, there has been little evidence to support Trump's claims.
Trump may not be an official 'target' of the investigation because, as President, he may be immune from indictment. However, it is difficult to see how Trump himself is not involved in what Robert Mueller is investigating. Several people close to Trump have been indicted, convicted or plead guilty to various crimes.
Most recently, long-time Trump cheerleader Roger Stone was arrested in a raid on his home. The FBI has seized a huge cache of documents, hard drives and other evidence from Stone's home. It is not clear what information Stone's files contain and how it might relate to Russian actions in 2016.
Whatever the result of Stone's arrest, Trump's claim that he is not under investigation is unlikely to be true. Rod Rosenstein is also unlikely to comment publicly on Trump's comments.