Maddow Easily Leads Cable News Ratings Wednesday Night, Hannity Third In Demo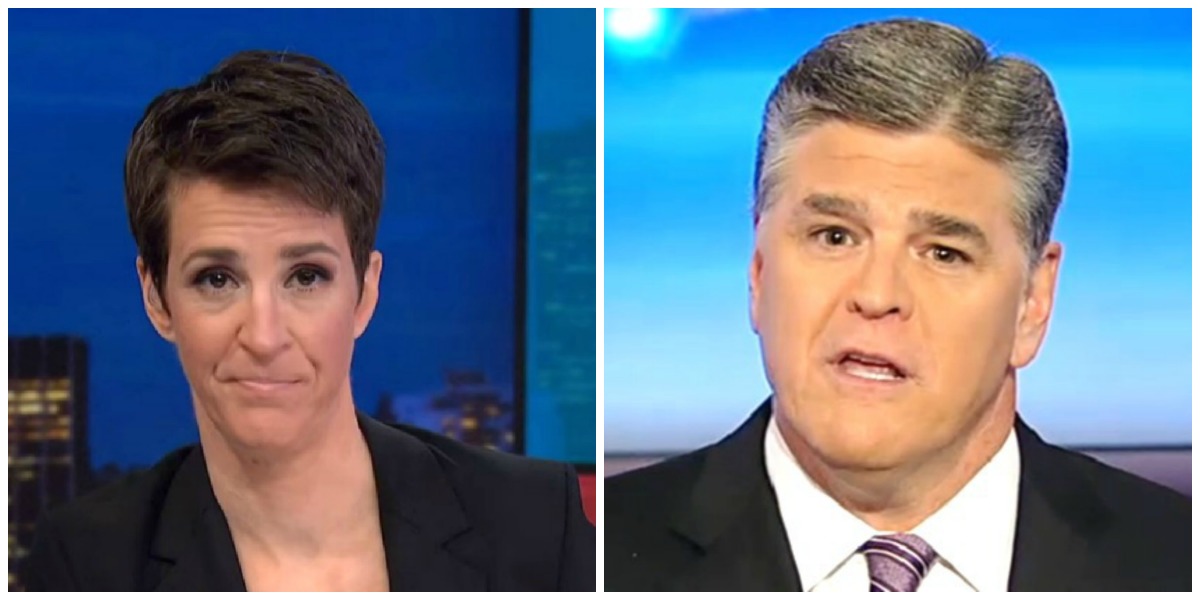 MSNBC's The Rachel Maddow Show cruised to an easy ratings victory Wednesday night, leading cable news across the board in total viewership and the key 25-54 demographic. Fox News boasted the next two most-watched cable news programs while Fox and MSNBC split in primetime.
According to Nielsen, MSNBC averaged 467,000 demo viewers and a total audience of 2.628 million during the 8 PM to 11 PM primetime hours. Fox News drew 2.644 million viewers overall and 449,000 in the key demo. CNN pulled in a total viewership of 1.413 million and 418,000 in the demographic.
In the 9 AM to 5 PM slot, Fox News attracted 1.601 million viewers overall and 260,000 in the key demo. CNN nabbed a demo audience of 220,000 and 896,000 total viewers. MSNBC captured 1.210 million total viewers and 173,000 in the demo.
Maddow was the most-watched program in all of cable with 3.247 million viewers overall and topped cable news in the demo (619,000). Fox's Tucker Carlson Tonight took second place in the demographic (504,000) and third in total viewership (2.781 million).
Fox News' Hannity, which airs opposite Maddow at 9 PM, finished third in the demo (466,000) and second in total audience (2.798 million). Fox's The Five was fourth overall in total viewers (2.675 million) while MSNBC's The Last Word took fourth in the demographic (446,000).
The top-rated program on CNN was Cuomo Prime Time, which drew 1.500 million viewers overall and 428,000 in the key demo.