Fox News Hires Former Benghazi Committee Chair Trey Gowdy As Contributor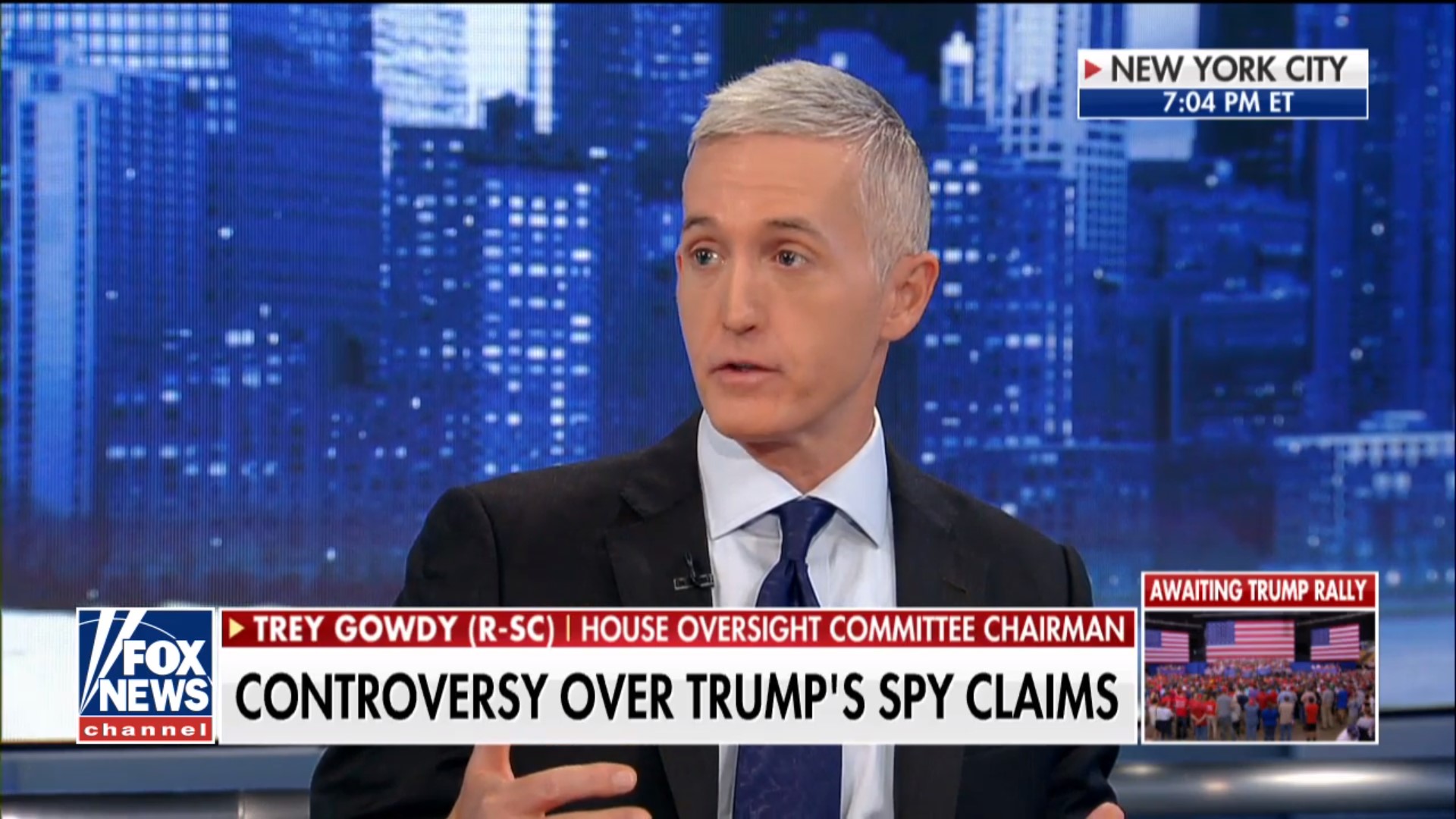 Another former elected official has joined the ranks of cable news punditry.
Fox News announced Wednesday that recently retired Republican Congressman Trey Gowdy has been hired as an on-air contributor. The announcement comes in the wake of networks hiring a slew of politicians as commentators and analysts.
Gowdy, most known for chairing the House Select Committee on Events Surrounding the 2012 Terrorist Attack in Benghazi that spent nearly $8 million and almost three years investigating the Benghazi attack only to find no evidence of wrong-doing by Secretary of State Hillary Clinton, decided to retire from Congress last year and didn't seek re-election.
The former South Carolina lawmaker ended his congressional career as the chair of the House Oversight Committee. He joins his predecessor, retired Rep. Jason Chaffetz (R-UT), as a Fox News employee. Chaffetz signed with Fox News immediately after he left Congress in 2017.
In recent weeks, the networks have gone on a hiring spree to nab politicians for on-air commentary roles. Earlier this week, CBS announced they had hired former Republican Arizona Senator Jeff Flake as a contributor while CNN grabbed ex-Tallahassee Mayor and 2018 Florida Democratic gubernatorial nominee Andrew Gillum for a similar role.
Gillum joins ex-Utah Congresswoman Mia Love, former Ohio Governor John Kasich and recently retired Rep. Luis Gutierrez as newly hired CNN commentators. NBC/MSNBC also brought on ex-Senator Claire McCaskill (D-MO) earlier this month.