CNN's Tapper Leads Time Slot In Demo For Third Straight Month, Sees 22% Growth In Total Viewership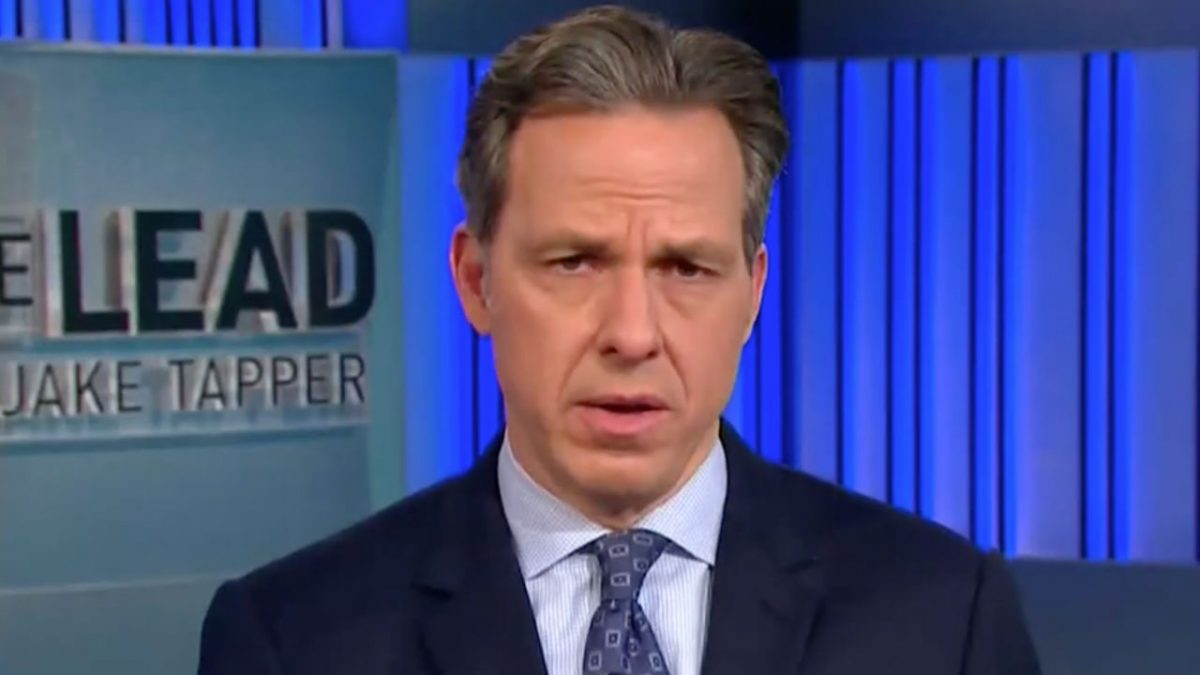 With January's ratings in, every cable news network has something to crow about. Fox News boasted about ringing in its 17th consecutive year as the number one cable news network as it led the month in both primetime and total day viewership. MSNBC, meanwhile, had the most-watched program in cable news as The Rachel Maddow Show enjoyed a record-setting January.
CNN had its own good ratings news to trumpet. A number of weekday programs led their respective hours in the key 25-54 demographic while experiencing significant year-to-year growth. The network also saw double-digit growth while Fox News noticed declines.
One of the CNN shows that won its hour in January was The Lead with Jake Tapper. According to Nielsen, Tapper drew 1.167 million total viewers and 285,000 in the key demo, setting a show record for January in both categories. The Lead also beat both MSNBC's Deadline: White House (259,000) and Fox News' Your World with Neil Cavuto (244,000) in the demographic.
This was the third consecutive month that Tapper led the 4 PM hour in the key advertising demo and the eighth straight month that it bested MSNBC in the metric. The program also experienced 22 percent growth in total viewership and nine percent in the demo compared to last year.
Erin Burnett OutFront also led its 7 PM time slot in the key demo for the second straight month, drawing 368,000 compared to the 341,000 Fox's The Story pulled in and Hardball's 299,000. Burnett also had its best-ever January in total viewership (1.164 million) and grew 16 percent compared to last year.
Newsroom with Brooke Baldwin led both of its hours (2 PM and 3 PM) in the demographic, averaging 261,000 in the first hours and pulling in 253,000 in the second. Baldwin grew 16 percent at 2 PM and 13 percent at 3 PM in year-to-year.
In total day viewership, CNN experienced its second-highest January in total viewers (824,000) while seeing 15 percent growth year-to-year, compared to an eleven percent decline for Fox News. In primetime, CNN saw its numbers soar, as it grew 32 percent in total viewership (1.231 million) compared to last year. In weekday prime, CNN was up 31 percent in total viewers (1.415 million) and 13 percent in the demo. Fox and MSNBC were both down double digits in the demo and Fox News dropped eleven percent in total viewership.