Maddow Leads Cable In Total Viewers For Fourth Straight Night On Monday, Hannity Places Third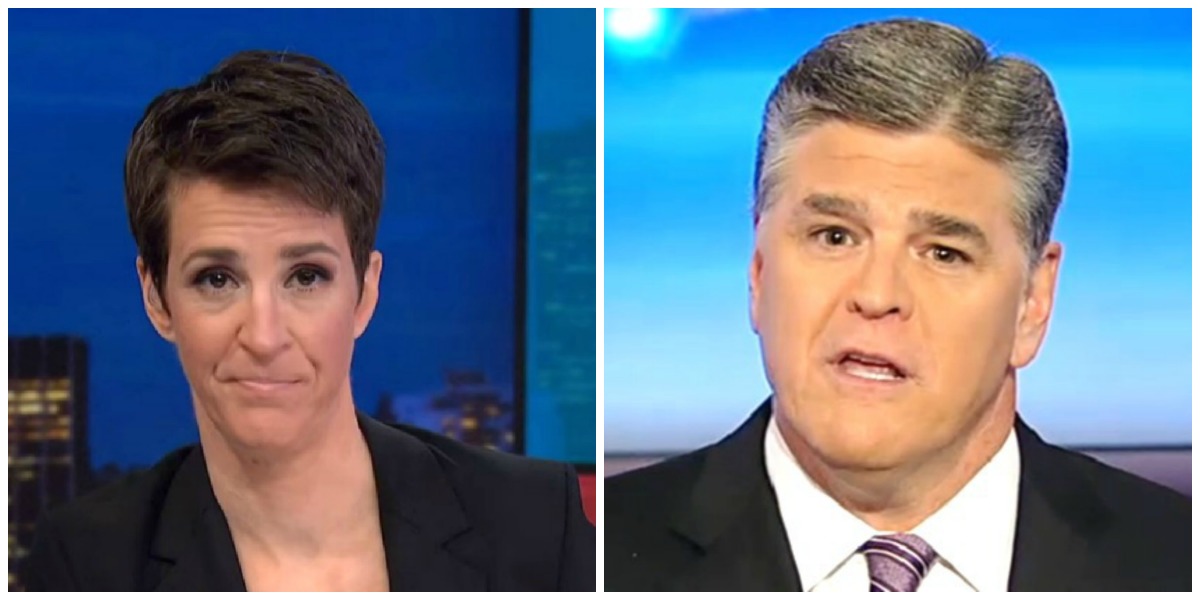 For the fourth consecutive night, MSNBC's The Rachel Maddow Show was the most-watched program on cable television as it drew more than three million total viewers on Martin Luther King Jr. Day. Meanwhile, Fox News pulled ahead of MSNBC in primetime, leading across the board during the 8 PM to 11 PM hours.
According to Nielsen, Fox News averaged 2.546 million total viewers and 474,000 in the key 25-54 demographic in primetime on Monday. MSNBC came in second in both metrics, drawing 443,000 demo viewers and a total audience of 2.399 million. CNN pulled in 1.230 million viewers overall and 361,000 in the key demo.
In the daytime 9 AM to 5 PM slot, Fox drew 1.520 million total viewers and 275,000 in the demo. MSNBC delivered a total viewership of 1.193 million and 204,000 in the 25-54 category. CNN captured a total audience of 952,000 and 242,000 in the key demographic.
Maddow placed first overall in cable news in both total viewership (3.037 million) and the demographic (568,000). Fox's Tucker Carlson Tonight was the runner-up in both categories, drawing 2.807 million viewers overall and 549,000 in the key demo.
FNC's Hannity, which airs opposite Maddow at 9 PM, took third place in the demographic (465,000) and total viewership (2.698 million). Fox's The Five took fourth place in total viewers (2.511 million) while MSNBC's The Last Word was fourth overall in the demo (436,000).
The top-rated program on CNN was the 8 PM broadcast of Anderson Cooper 360, which drew 1.344 million total viewers and 367,000 in the 25-54 demographic.