Maddow And Lawrence Lead Cable News In Demo Thursday Night, Hannity Second In Total Viewers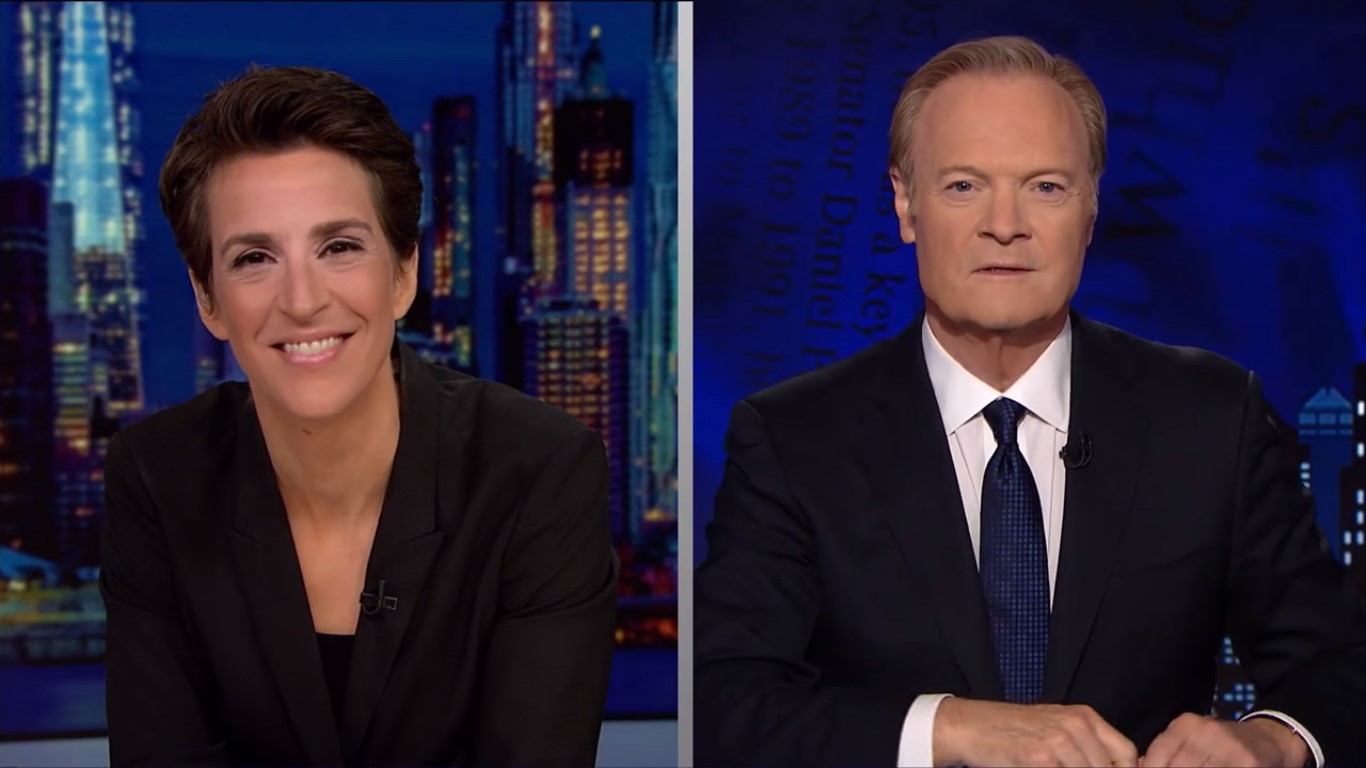 Thursday night ended up becoming a big evening for cable news as BuzzFeed released a huge (and now controversial) bombshell claiming President Donald Trump directed former fixer Michael Cohen to lie to Congress about his involvement in the Moscow Trump Tower project. With the late release of the report, MSNBC's The Last Word with Lawrence O'Donnell pulled in big numbers as it covered the blockbuster story and spoke to one of the reporters.
According to Nielsen, MSNBC placed first in the key 25-54 demographic during the primetime 8 PM to 11 PM hours with 525,000 viewers while drawing 2.834 million total viewers. Fox News took first in total viewership (2.929 million) and averaged 483,000 demo viewers. CNN pulled in 1.564 million viewers overall and 461,000 in the demographic.
In the daytime 9 AM to 5 PM time slot, Fox News captured 1.495 million total viewers and 239,000 in the demographic. CNN delivered a demo audience of 236,000 and 998,000 viewers overall. MSNBC averaged 1.301 million total viewers and 194,000 in the key demo.
Overall, MSNBC's The Rachel Maddow Show was the most-watched program in cable news, leading in both the demo (631,000) and total viewership (3.375 million). O'Donnell, which airs right after Maddow, placed second in the demo (553,000) and third in total viewers (2.997 million).
Fox's Hannity, which airs opposite Maddow at 9 PM, took second place in total viewership (3.155 million) and third in the key demo (521,000). FNC's Tucker Carlson Tonight finished fourth in both the demo (490,000) and total audience (2.980 million).
The top-rated show on CNN was Cuomo Prime Time, which drew 1.704 million viewers overall. The 10 PM broadcast of CNN Tonight led in the demo with 472,000.