Michael Cohen Hired A Firm To Rig Polls For Trump, Then Stiffed Them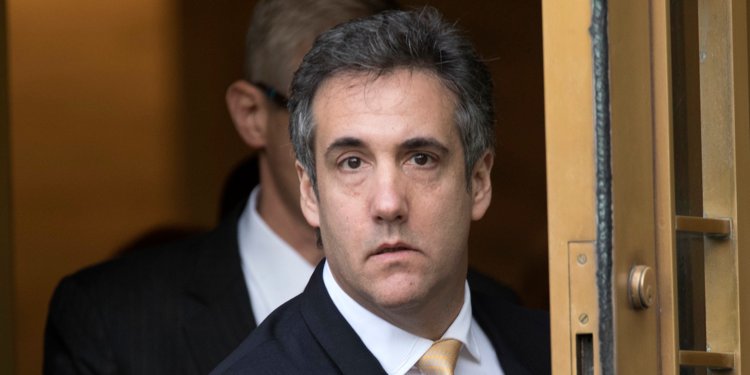 President Donald Trump's former personal lawyer Michael Cohen hired a tech firm to rig online polls in Trump's favor, according to a bombshell new report from the Wall Street Journal. The usually conservative WSJ published a detailed account of Cohen's actions Thursday morning.
Cohen hired John Gauger, owner of RedFinch Solutions LLC, to rig online polls in order to favor Donald Trump. Gauger was tasked with rigging two polls: one CNBC poll in 2014 designed to find out who the country's top business person was and a 2015 Drudge Report poll on Republican presidential candidates.
Gauger failed to get Trump into the top 100 business people in the CNBC poll, but Trump came fifth in the Drudge Report candidates' poll, with just 5% of the vote. Cohen also asked Gauger to set up a Twitter account called @WomenforCohen to raise his personal profile. The account described Cohen as a sex symbol.
Cohen was supposed to pay Gauger $50,000 for the poll rigging, but when Gauger turned up at Trump Tower to collect, Cohen reportedly gave Gauger $12,000 or $13,000 in cash in a blue Walmart bag. Cohen also gave Gauger a boxing glove apparently owned by a Brazilian MMA fighter.
According to Gauger, he never received the full payment he was due. Cohen did not make clear to the campaign what exactly Gauger was providing and considering Gauger's failure to rig the two polls in question, it may not be surprising that Cohen did not pay him in full.
There is a further connection to Trump's wider sphere in the Cohen/Gauger story. John Gauger is chief information officer at Liberty University, which is currently headed by Evangelical leader Jerry Falwell Jr.  Falwell was been an outspoken supporter of Trump, even suggesting that Christians are obliged to support him.
There is no suggestion yet that Falwell or anybody else at Liberty University was involved with Gauger and Cohen, though it is easy to see how Gauger was introduced to the Trump campaign. Cohen accompanied Trump to Liberty University when Trump gave a speech there in 2012. It was then that Cohen met Gauger.
Cohen also promised to get more work for Gauger's firm from other Trump businesses in exchange for his services, but this did not materialize.