Hannity Finishes Fourth In Monday's Ratings As Maddow Crushes Competition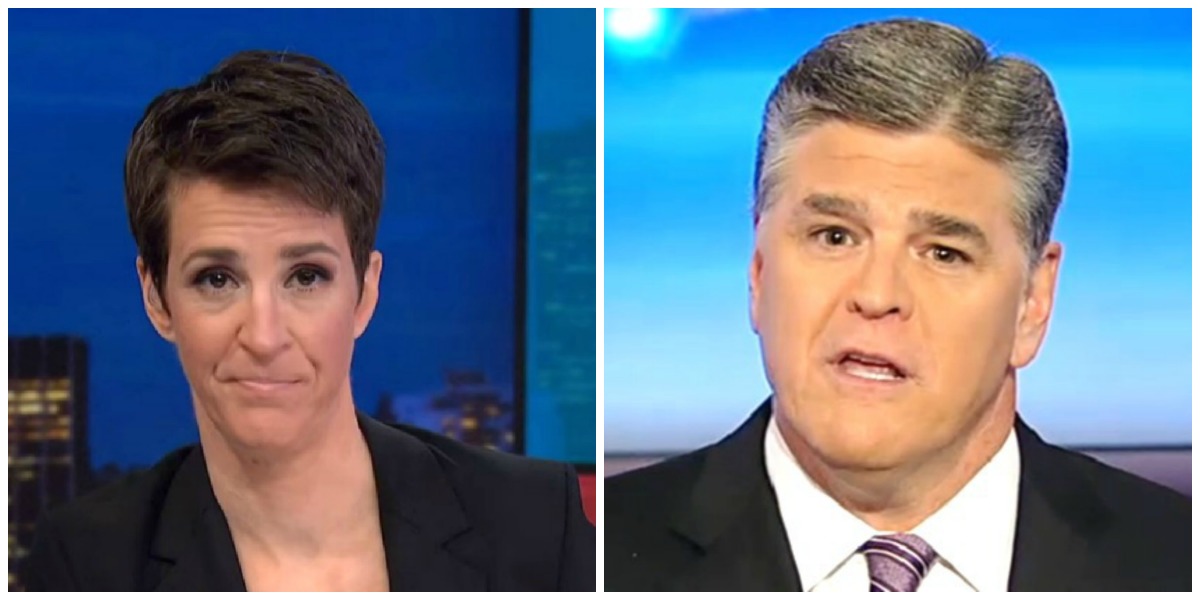 MSNBC's The Rachel Maddow Show was easily the top-rated cable news program on Monday as it led across the board in total viewership and the key 25-54 demographic. Last year's most-watched cable news show, Fox News' Hannity, struggled to a fourth-place finish for the day.
According to Nielsen, MSNBC was the leader in primetime, drawing 2.729 million viewers overall and 507,000 in the demo during the 8 PM to 11 PM hours. Fox News averaged a total audience of 2.450 million and 463,000 in the key demo. CNN captured 443,000 demo viewers and a total viewership of 1.486 million.
In the 9 AM to 5 PM daytime slot, Fox News nabbed 1.508 million total viewers and 253,000 in the key demo. CNN pulled in a demo audience of 247,000 and 990,000 viewers overall. MSNBC attracted a total viewership of 1.259 million and 205,000 in the 25-54 metric.
Maddow finished first in all of cable with 3.347 million total viewers and topped cable news in the demo with 643,000. Fox News' Tucker Carlson Tonight was the runner-up in both categories, grabbing a total audience of 2.657 million and 486,000 in the key demo.
Hannity, which airs opposite Maddow at 9 PM, placed third in the demo (479,000) while taking fourth in total viewership (2.628 million). FNC's The Five finished third in total viewers (2.665 million) while MSNBC's The Last Word was placed fifth in overall viewership (2.552 million).
The top-rated program on CNN was Cuomo Prime Time, which drew 1.615 million total viewers and 460,000 in the demographic.