Fox's Brian Kilmeade Warns About Migrant Kids Who 'Don't Speak English' Flooding US Schools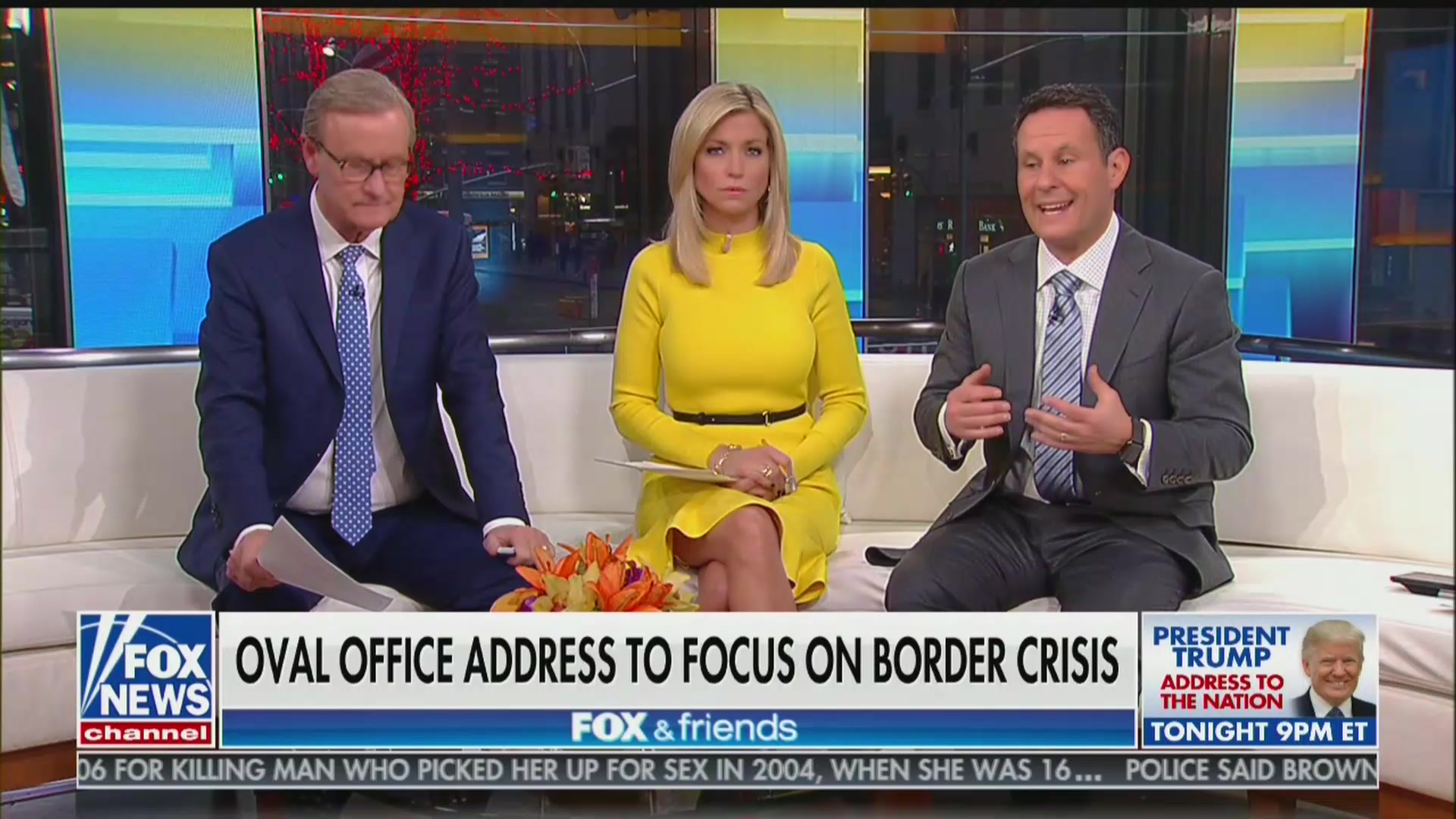 Ahead of President Trump's primetime Oval Office address to sell the American public on his long-promised border wall that is at the center of the government shutdown, the curvy couch sitters of Fox & Friends pulled out a full-court press to justify Trump's claims that there is a border crisis and a wall is needed to deal with it.
Part of this push included co-host Brian Kilmeade fearmongering about an invasion of brown-skinned foreign children taking over the American school systems.
With conservative media laying the foundation for the president to declare a national emergency to get funding for the border wall, Kilmeade parroted the Trump administration's talking points about drugs and gang members pouring over the southern border. He then pivoted to refugee families and children who make their way to the border to seek asylum in the United State.
"There's also families and humanitarian aid that's needed at the border, and then with the catch-and-release and courts saying we've got to release these people and these kids within 20 days, they go into our school system," the Fox News personality stated.
He continued, "And our school system, the last time there was unaccompanied minors, they flooded into Long Island, and I want to tell you, I can't tell you how many teachers said their classroom size doubled and a lot of them don't speak any English."
Oh, he wasn't done. Not by a long shot.
"And suddenly, they're trying to teach kids with other kids who are paying taxes, whose parents are paying taxes, the same subjects, and the other kids don't speak English," Kilmeade exclaimed. "So, in comes more teachers, in comes more tax dollars to fund those more teachers, more classrooms — temporary classrooms. And they had no say in what was happening."
This isn't the first time that Kilmeade has spread fears about asylum-seeking migrants and undocumented immigrants. During the height of Fox's wall-to-wall coverage of the migrant caravan ahead of last year's midterms, the host expressed concern over the diseases migrants would bring into the United States.
Watch the clip above, via Fox News.