Alexandria Ocasio-Cortez Wrecks Ed Rollins For Calling Her 'The Little Girl'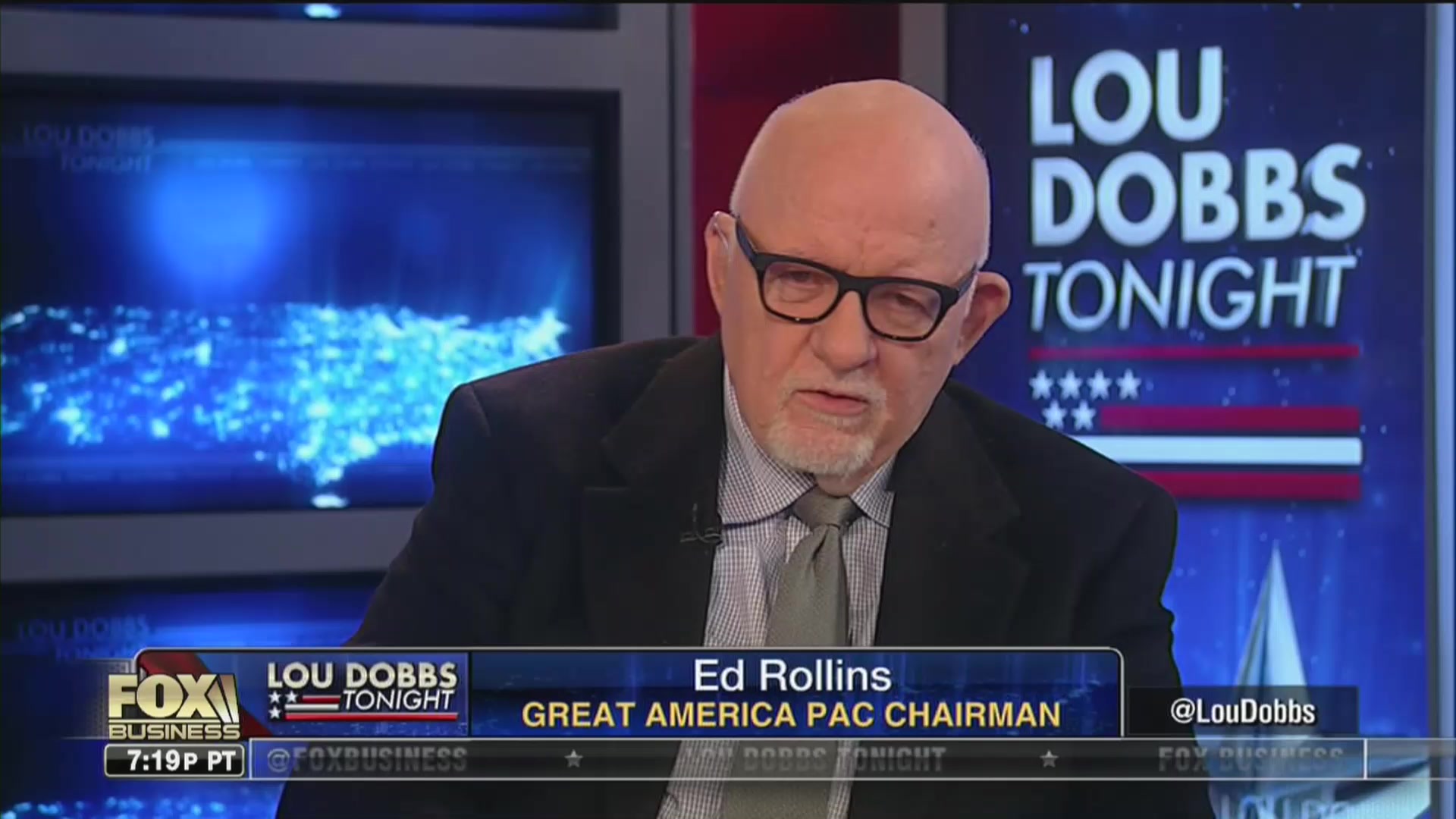 After frequent Lou Dobbs guest and veteran Republican consultant Ed Rollins referred to her as "the little girl" during a Fox Business appearance on Friday, Rep. Alexandria Ocasio-Cortez (D-NY) fired back via Twitter in her trademark take-no-prisoners style.
In case you missed it, Rollins and Dobbs were discussing Democratic Congresswoman Rashida Tlaib's "impeach the motherfucker" remarks Friday evening when Rollins tied in AOC's recent proposal to increase tax rates on the ultra-wealthy to help pay for the Green New Deal.
"If you're gonna put her out front, with her mouth, when she now has the attention she's never had before," the Great America PAC chairman said. "And you're gonna put the little girl who wants to do pre-Reagan economics and 70 percent taxes, the Democrat women are gonna basically be damaged badly."
Lou Dobbs guest Ed Rollins refers to sitting congresswoman @AOC as "the little girl" pic.twitter.com/pJyjaBGX91

— Andrew Lawrence (@ndrew_lawrence) January 5, 2019
After Rollins' remarks went viral, Ocasio-Cortez took to Twitter Saturday morning and flung his dismissiveness of her right back at him.
GOP loves to insult my intelligence, yet offers *this* as their best + most seasoned opposition to my policy proposals.

If anything, this dude is a walking argument to tax misogyny at 100% 😉

Republicans rob everyone the opportunity of real policy debate by resorting to this. https://t.co/Yk3BTHbtxv

— Alexandria Ocasio-Cortez (@AOC) January 5, 2019
"GOP loves to insult my intelligence, yet offers *this* as their best + most seasoned opposition to my policy proposals," she noted. "If anything, this dude is a walking argument to tax misogyny at 100%."
Ocasio-Cortez concluded, "Republicans rob everyone the opportunity of real policy debate by resorting to this."
She also retweeted former Obama adviser Valerie Jarrett, who warned the GOP that the "'little girl' is about to rock your world" and they should underestimate her at their "own risk."
That "little girl" is about to rock your world. Underestimate @AOC at your own risk. https://t.co/QdPYdjDwca

— Valerie Jarrett (@ValerieJarrett) January 5, 2019