Chuck Schumer: Trump's 'Temper Tantrum' About The Wall Could Lead To A Government Shutdown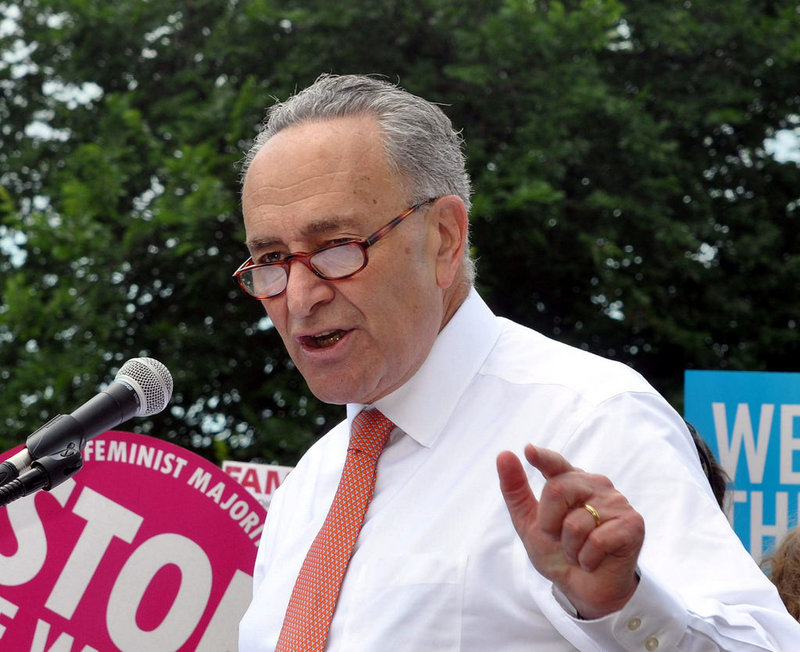 Senate Minority Leader Chuck Schumer is not budging on President Donald Trump's border wall. Schumer told Meet the Press that Trump doesn't have the votes to force through funding for a wall on the Mexican border and he criticized the President for threatening to shut down the government.
"We should not let a temper tantrum—threats—push us in the direction of doing something that everybody, even our Republican colleagues, know is wrong," Schumer told the NBC program.
"If the president wants to debate the wall next year he can," Schumer said. "I don't think he'll get it, but I don't think he should use innocent workers as hostages for his temper tantrum to sort of throw a bone to his base."
"Republicans just have to have the guts to tell President Trump he's off on the deep end here, and all he's going to get with his temper tantrum is a shutdown. He will not get a wall," Schumer said.
Schumer's comments come after a testy public exchange in the Oval Office between the two men and House Minority Leader Nancy Pelosi. The televised argument apparently infuriated Trump, who privately expressed his outrage about it.
Trump could force a government shutdown before Christmas as his administration continues to push for $5 billion funding for his border wall. Many Republicans in Congress are not sold on the idea, and when the new Congress meets in January, the House will be controlled by the Democrats. It may be now or never for Trump's wall. Historically, government shutdowns have not helped a president's popularity.