Watch: Morning Joe's Mika Brzezinski Apologizes For Using The Term 'Butt Boy'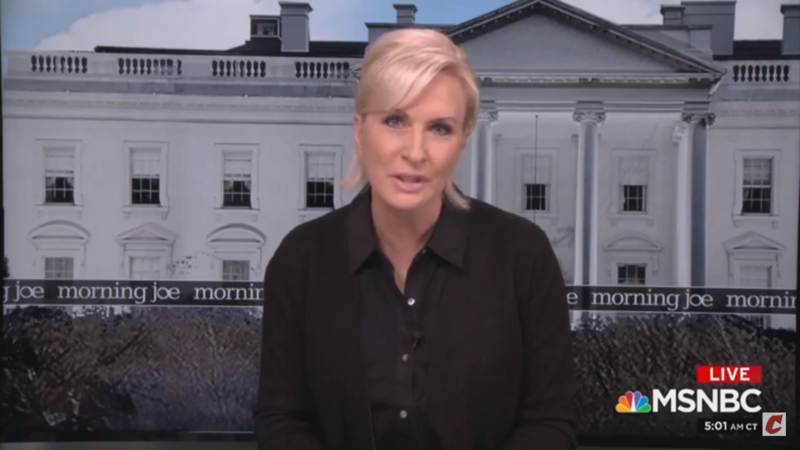 MSNBC's Mika Brzezinski has apologized for using the term 'butt boy' during a live broadcast earlier this week. The Morning Joe host addressed the issue almost immediately after coming on air Friday morning. She had been off the show the previous day for what was described as a pre-planned family event.
"I want to get to something first," Brzezinski said following the usual roundup of news. "I was off yesterday for a family matter, as you mentioned, but I wanted to address a term that I used on this show on Wednesday that was vulgar."
"I knew it right away and I tweeted that it was a terrible choice of words and that I was sorry," she said. "But please allow me to say this face-to-face. The term is crass and offensive and I apologize to everyone, especially the LGBTQ community and to my colleagues for using it. It was a mistake."
"My father would have found it so unbecoming and disrespectful and he would have told me. I will work hard to be better. But I just wanted to say, on camera, looking the viewers straight in the eye, I am really, really sorry."
Brzezinski then quickly moved on to talk about the day's news and the program continued as normal, with discussion of President Donald Trump's legal woes and the recent interview with his former lawyer Michael Cohen. Brzezinski's apology lasted less than a minute but she appeared somewhat emotional when talking about her father.
On Wednesday, Brzezinski referred to Secretary of State Mike Pompeo as a 'wannabe dictator's butt boy', referring to Trump. The term she used was widely seen as a homophobic slur and it seemed that her mic was cut for a few seconds after she said it.
Brzezinski tweeted an apology but some believed this was inadequate and that her absence yesterday was because of the incident. Both Brzezinski and her husband, Morning Joe co-host Joe Scarborough, claimed her absence on Thursday was pre-arranged.
President Trump tweeted criticism of Brzezinski following the remark, though he has said many things about her in the past that could be considered offensive.