Fox News Finishes Last In Primetime Demo Friday, Lawrence O'Donnell Beats Hannity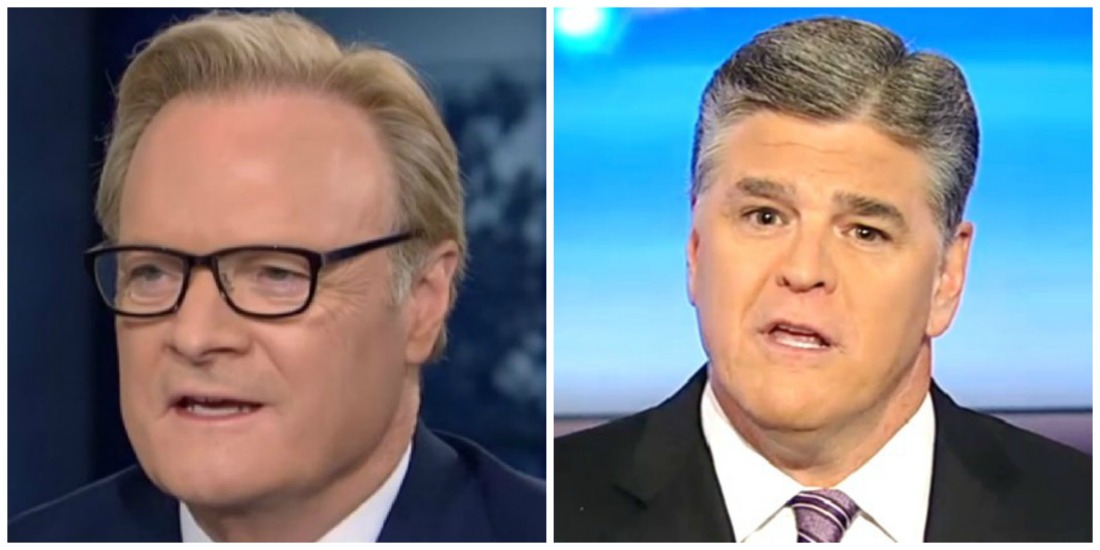 Friday brought the dual bombshells of the Michael Cohen sentencing memos and the special counsel's filing on Paul Manafort's breach of his plea agreement. With those two stories dropping in the late afternoon, MSNBC found itself dominating the cable news landscape in the evening, easily leading primetime across the board.
According to Nielsen, MSNBC drew 2.696 million viewers overall and 507,000 in the key 25-54 demographic during the 8 PM to 11 PM primetime hours. CNN pulled in 372,000 demo viewers and 1.356 million total viewers. Fox News placed third in the demo with 320,000 while averaging a total audience of 2.219 million.
MSNBC's The Rachel Maddow Show was the most-watched program in cable television with 3.356 million total viewers and led cable news in the key demographic with 699,000. Maddow's 9 PM rival, Fox News' Hannity, finished third overall in total audience (2.452 million) and a distant 18th(!) in the demo (323,000).
MSNBC's The Last Word with Lawrence O'Donnell placed second in both total viewership (2.582 million) and the key demographic (465,000). Fox's The Five placed fourth in total audience (2.369 million) while CNN's Anderson Cooper 360 took third in the demo (398,000).
Between 6 PM and 12 AM, MSNBC's programming topped two million total viewers each hour, the only cable news network to do so Friday night.
The top-rated program on CNN was Anderson Cooper 360, which drew 1.439 million total viewers during the 8 PM hour.