BlazeTV Drops Proud Boys Founder Gavin McInnes Shortly After He Interviews Laura Loomer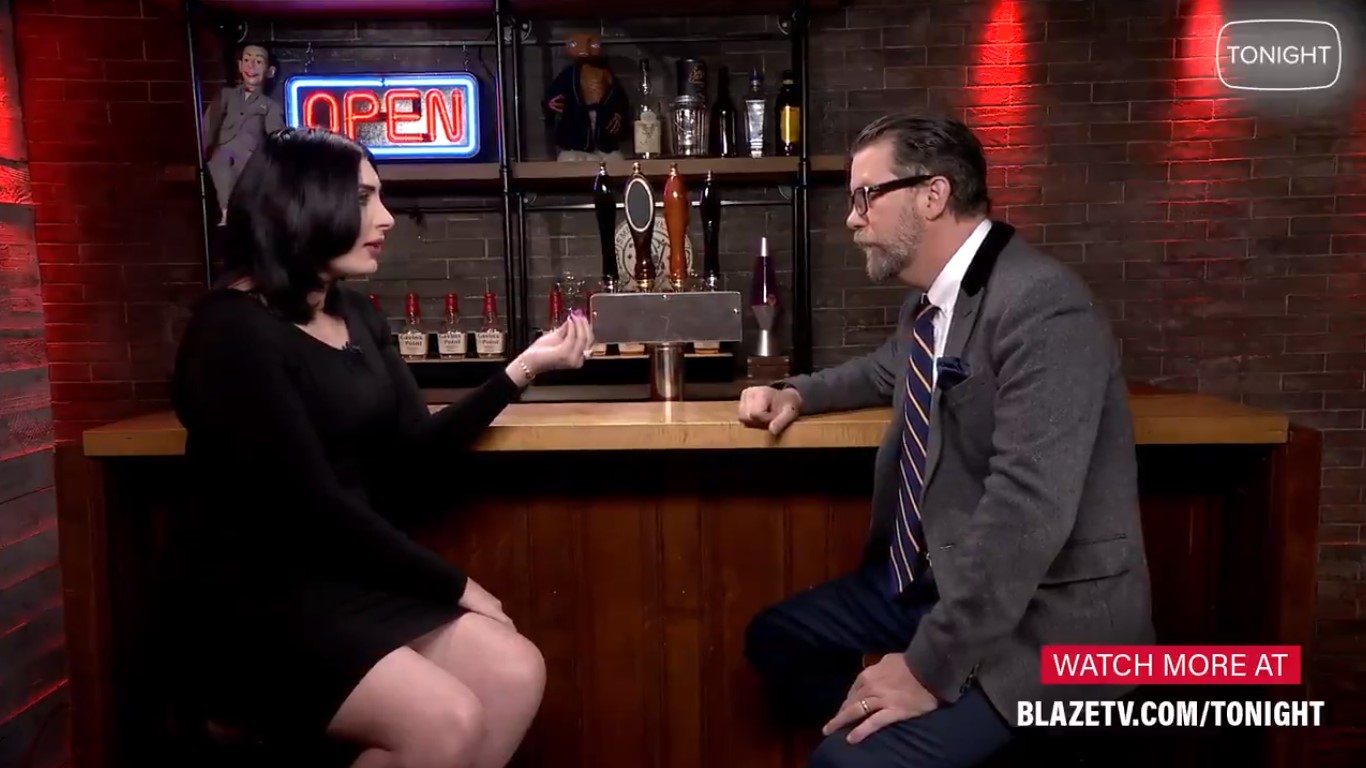 BlazeTV has kicked Gavin McInnes to the curb, days after the company formed following a merger of CRTV and TheBlaze.
The company issued a tersely-worded statement on Twitter Saturday night announcing that it had ended its relationship with the founder of far-right extremist group Proud Boys and that it would not be commenting on the matter moving forward.
Blaze Media no longer has a relationship with Gavin McInnes, and per company policy, cannot comment on personnel matters.

— BlazeTV (@CRTV) December 9, 2018
Interestingly, the move by Blaze Media comes just a day after McInnes hosted alt-right conspiracist and Islamophobe Laura Loomer on a broadcast of CRTV TOnight After Hours. Loomer promoted her appearance on her Instagram account. (But not on Twitter, as she and McInnes have been banned from the social media platform.)
As of this publication, BlazeTV's Twitter account still has a clip of the interview up, promkoting it by telling viewers they can get a 30-day free trail.
Watch Laura Loomer go off on the techno-fascists, media elites, and keyboard commissars trying to muzzle her voice and ruin her career.

On tonight's episode of #CRTVTonight: After Hours

Watch more with a 30-day free trial to BlazeTV –> https://t.co/2sE9qBkA2X pic.twitter.com/VC07YAIssD

— BlazeTV (@CRTV) December 8, 2018
Following Blaze Media's announcement that it had parted ways with McInnes, Loomer wrote on Instagram that during her interview with McInnes he had been discussing future episodes and promos. Loomer said it was "concerning," obviously implying that this is part of a concerted effort to silence voices like hers and McInnes'.
After Blaze Media announced its merger with CRTV, new co-president Gaston Mooney was asked about the company's association with the controversial McInnes, who had recently split with the Proud Bous after they were deemed an extremist group following its involvement in several violent brawls.
"Gavin McInnes is a comedian and provocateur and one of the many varied voices and viewpoints on Blaze Media platforms," Mooney told CNN.
McInnes isn't the first high-profile departure following the merger. The day after the announcement, right-wing commentator and then-CRTV host Michelle Malkin said she "will not be continuing with the company" while stating how "proud" she was of her "investigative journalism."