Laura Ingraham: Liberals 'Like Child Pornography Better Than They Like Rudolph The Red-Nosed Reindeer'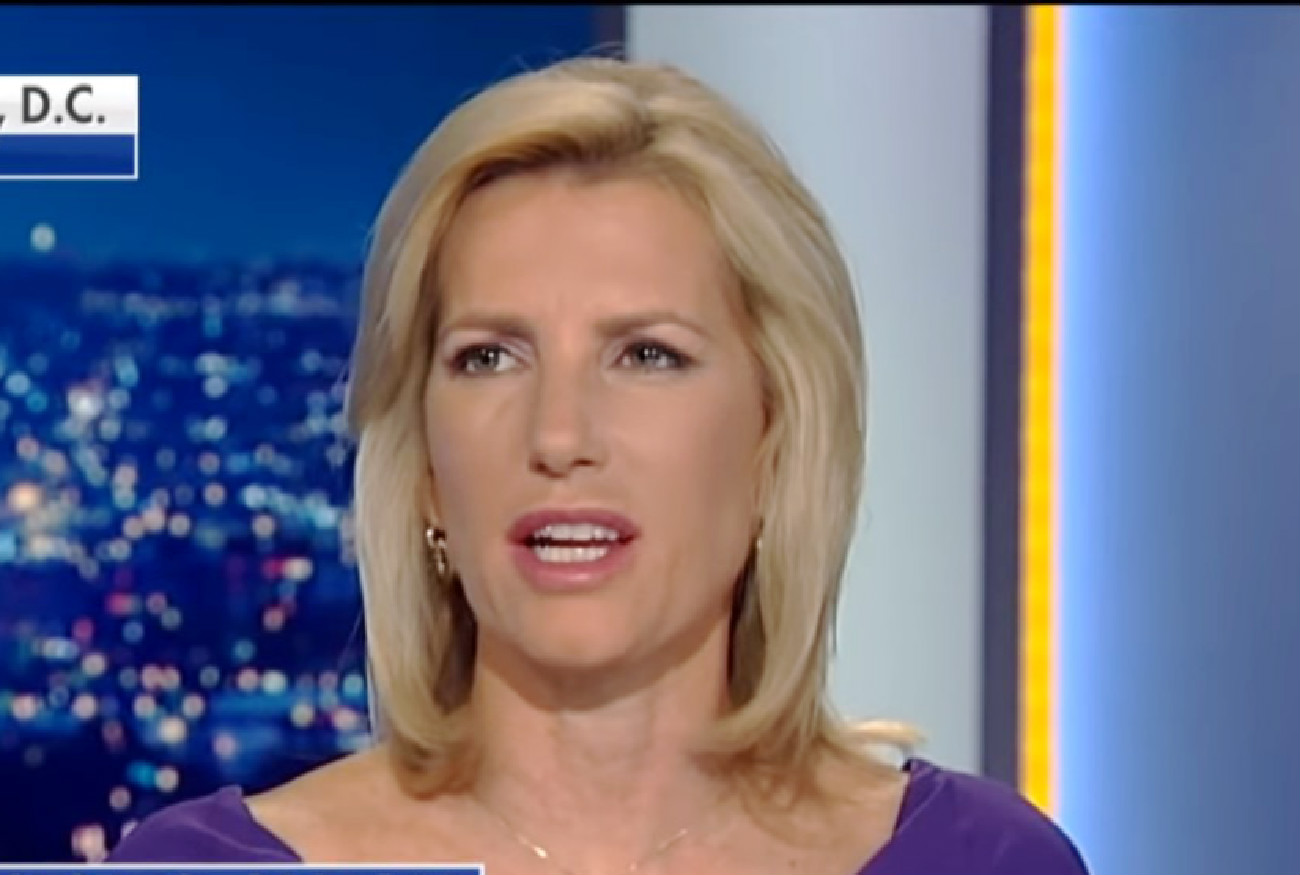 Over the past few days, Fox News commentators and hosts a video have devoted numerous segments to complaining about liberals' attempts to kill Christmas television classic 'Rudolph the Red-Nosed Reindeer,' pointing to a HuffPost video — which may have been made in jest — calling the holiday staple "problematic."
The holiday TV classic "Rudolph The Red-Nosed Reindeer" is seriously problematic. 😳 pic.twitter.com/dOgqPF3bAP

— HuffPost (@HuffPost) November 29, 2018
During her Courtside Entertainment Group radio show this morning, Fox News primetime host Laura Ingraham latched onto the outrage over the belief that the libs are coming for Rudolph, claiming that the left hates the stop-motion cartoon so much now that they'd probably prefer to watch child pornography instead.
"When you think of the left today, are those the kind of people you want to hang around with?" Ingraham bellowed. "Just, just, just — talking like now beyond politics. They are the biggest killjoys out there, killjoys! They don't want you to enjoy your life. They want you to listen to them, shut up, and sit down."
She then claimed that we are just a few years away from Rudolph being banned, telling her viewers that "you're going to have to hide your 'Rudolph the Red-Nosed Reindeer' DVD."
"You'll have to hide it!" she yelled. "You can't keep that around the house, oh no. That might as well be child pornography. They actually probably like child pornography better than they like Rudolph the Red-Nosed Reindeer at this point."
She went on to say that liberals don't "really have a problem with pornography at all" but do disdain anything that is deemed traditional in nature. This somehow morphed into a defense of Confederate monuments, which has been something Ingraham has focused on lately, recently comparing students protesting a Confederate statue to ISIS.
Listen below, via Media Matters.