Fox Biz's Stuart Varney Apologizes For Louie Gohmert's Soros Smear: 'Unsubstantiated And False Allegations'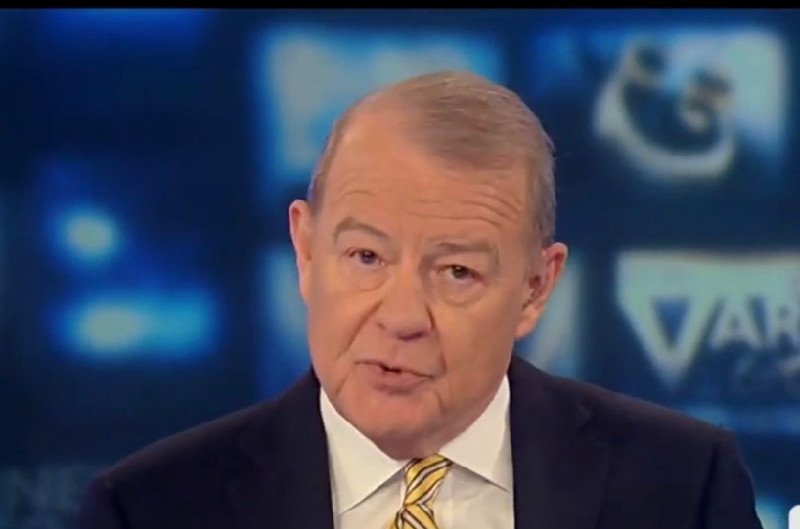 Shortly after Rep. Louie Gohmert (R-TX) accused liberal Jewish financier George Soros of being a Nazi collaborator on his program, Fox Business host Stuart Varney addressed the matter on the air, noting that Gohmert's comments do not reflect his personal views nor those of the network.
"In the last hour one our guests, Congressman Louie Gohmert, for some reason went out of his way to bring up George Soros and made unsubstantiated and false allegations against him," Varney said at the start of Varney and Co.'s third hour. "I want to make clear those views are not shared by me, this program or anyone at Fox Business."
In the previous hour, Gohmert was brought on to discuss Google and an upcoming hearing with the House Judiciary Committee, of which he is a member. While lashing out at Google for being Orwellian and referencing a recent op-ed Varney had written about Google, the Texas lawmaker decided to invoke Soros, a favorite boogeyman of the right.
"George Soros is supposed to be Jewish but you wouldn't know it from the damage he inflicted on Israel and the fact that he turned on fellow Jews helped take the property that they owned," Gohmert exclaimed. "This same kind of thing. Google coming from a free country, helping the oppressed but China has been oppressing for a while."
Varney did not push back or acknowledge Gohmert's Soros remarks during the interview, keeping the conversation focused on Google.
Gohmert was referencing a far-right conspiracy theory against the progressive philanthropist that was debunked and refuted years ago. Accusing Soros of working with the Nazis has long been a favorite smear by the right against Soros as it is a way to paint him (and other left-leaning Jews) as not *really* being Jewish, meaning any attacks on them can't be described as anti-Semitic.
In fact, earlier this year after Soros was targeted with a pipe bomb and the Pittsburgh synagogue shooter was spurred on by his belief that Jews and Soros were financing the migrant caravan, Gohmert went out of his way to point out on Fox Business program Lou Dobbs Tonight that it isn't anti-Semitic to criticize Soros. This came on the heels of a Lou Dobbs guest getting banned from future appearances after promoting the anti-Semitic "Zionist-occupied government" conspiracy theory about Soros.
Watch the clip above, via Fox Business