'The View' Responds To Kid Rock Calling Joy Behar A 'Bitch': 'You Come For One Of Us, You Came For All Of Us!'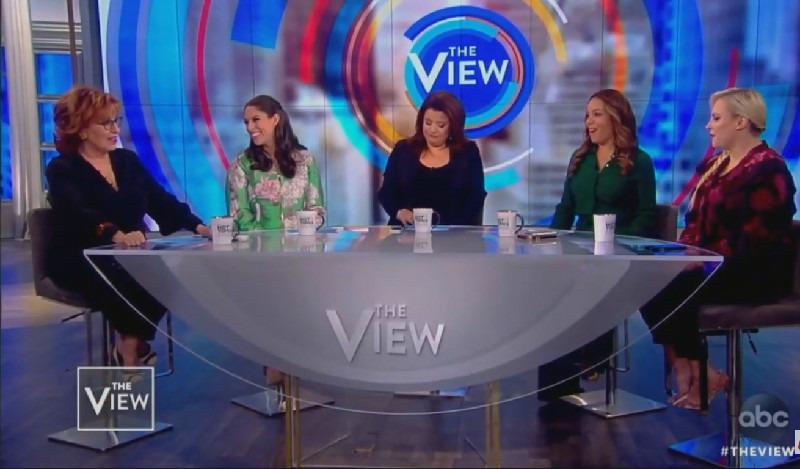 At the top of today's broadcast of The View, the hosts reacted to Trump-supporting musician Kid Rock calling longtime View co-host Joy Behar a "bitch" during a live Fox News hit.
"So you know, Joy celebrated 20 years and she is one of our fearless leaders," Sunny Hostin said at the bigging of the show. "We adore her. But someone else doesn't seem to adore her the way we do."
They then played a clip of Kid Rock — real name Bob Ritchie — saying we need to come together as a country and "love everybody" but to "screw that Joy Behar bitch!" Fox & Friends' host Steve Doocy would go on and spend the next minute profusely and awkwardly apologizing for Rock's comments, right after the audience gathered in the country-rapper's Nashville bar hooted and hollered.
"Did he say — did he call me a bitch?" Behar asked.
"Yes!" Hostin replied. "And you come for one of us, you came for all of us, Kid Rock!"
After the View audience sheered on Hostin, Behar addressed Kid Rock. "All I can say is, this bitch and these bitches will be happy to have you on the show and have a beer — come on down!" Behar declared while Hostin called on him to show up Monday.
The rest of the hosts would all chime in, including former Fox News employees Meghan McCain and Abby Huntsman, who pointed out that they both vehemently disagreed with Kid Rock's comments and were happy to see Fox News apologize for them in real time.
Watch the clip above, via ABC.