Trump Spent Thanksgiving Praising Himself And Embarrassing Military Commanders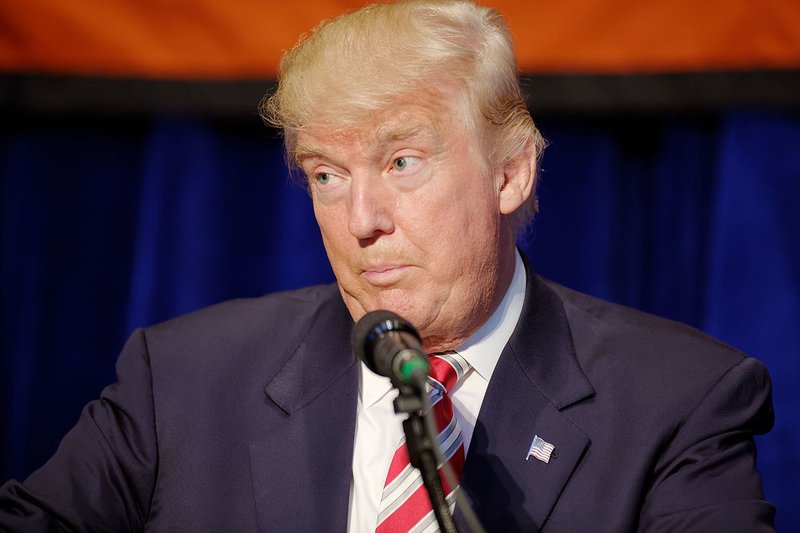 President Donald Trump did not have a quiet Thanksgiving. The President chose to go to his Mar-a-Lago, which he has occasionally called the 'Winter White House', rather than visit US military personnel. Instead, he phoned servicemen in the field but could't help returning to his favorite, partisan topics.
"I hope that you'll take solace in knowing that all of the American families you hold so close to your heart are all doing well," Trump said in in teleconference. "The nation's doing well economically, better than anybody in the world."
But Trump didn't stick to the economy for long, quickly moving on to the so-called migrant caravan, which has all but disappeared from the news and Republicans' political rhetoric since the midterm elections.
"You probably see over the news what's happening on our southern border," Trump said to an Air Force brigadier. "I don't have to even ask you. I know what you want to do, you want to make sure that you know who we're letting in."
Trump talked to military commanders about trade deals, critcized the courts as part of his ongoing feud with Chief Justice John Roberts and stuck to subjects that made for awkward conversations with those leading active duty personnel.
"If we find that it gets to a level where we lose control or people are going to start getting hurt, we're going to close entry into the country for a period of time until we get it under control," Trump said on one exchange, threatening to close the border where the military was recently deployed as part of a political stunt.
Retired Lt. General Mark Hertling told CNN that Trump's choice of topics had embarrassed the commanders he spoke to and suggested the President's behavior was inappropriate.
"The president bringing up political issues with those commanders in front of their soldiers is a horrible position to put them in," Hertling said. "And you notice that not a single one of them commented on really what were some obvious distortions of issues, like judges."
Trump also said that he was grateful for himself and the work he was doing for the country. This is in contrast to Vice President Mike Pence, he tweeted yesterday that people should think about 'those less fortunate.'