CNN Host Says 'Audio Settings' Caused Congressman To Steamroll Her During Awkward Interview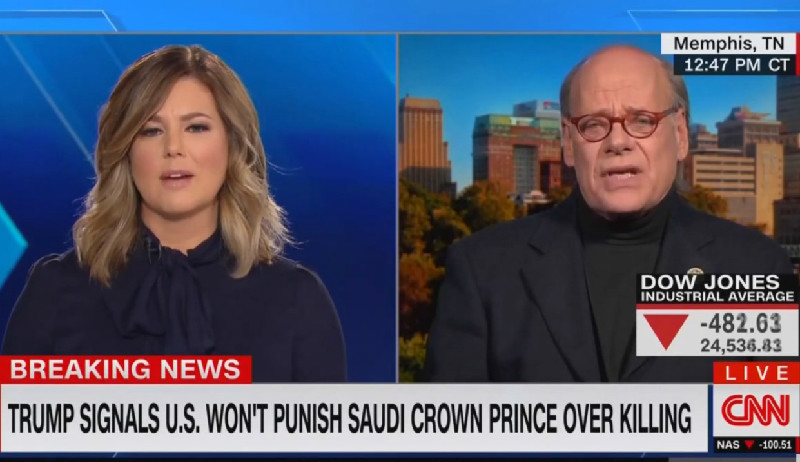 If you were watching CNN early Tuesday afternoon, you likely came away thinking that a Democratic congressman completely disrespected his interviewer as he completely ignored the host's repeated questions and just kept on with his train of thought.
Well, according to the CNN anchor herself, it was all the fault of technical issues.
During a live remote interview with Brianna Keilar, Rep. Steve Cohen (D-TN) was making the case that President Donald Trump's decision to stand by Saudi Arabia despite the crown prince's involvement in the Khashoggi murder was motivated by his personal finances, calling for a Congressional investigation. This caused Keilar to attempt to push back and ask Cohen if he had any evidence to back his claims on Trump and his family.
The Tennessee lawmaker, however, continued to plow through, resulting in frustration on Keilar's part. After trying to interject several times, the CNN host eventually shouted out: "Congressman, can you hear me?!"
Keilar waited until Cohen finally took a breath and finished with his remarks before once again asking him if he could hear her. The congressman told he could, leading her to ask him if what proof he had that this was all about the Trump family's personal financial gain. Cohen replied that it was mostly a "feeling" while noting that Saudis spent a lot of money in Trump Tower and Trump-branded hotels.
After the interview aired, Keilar took to Twitter to defend Cohen after he was criticized for steamrolling her, noting that he couldn't hear her while he was talking due to "audio settings" and that he "was not ignoring" her.
To everyone hammering @RepCohen for not letting me interrupt him (though I tried many times) his audio settings were such that he was actually hearing himself when he was talking and could only hear me if he wasn't talking. Our apologies. He was not ignoring me.

— Brianna Keilar (@brikeilarcnn) November 20, 2018
Watch the clip above, via CNN.