Don Lemon Defends Claim That White Men Are America's 'Biggest Terror Threat': 'Those Are The Facts'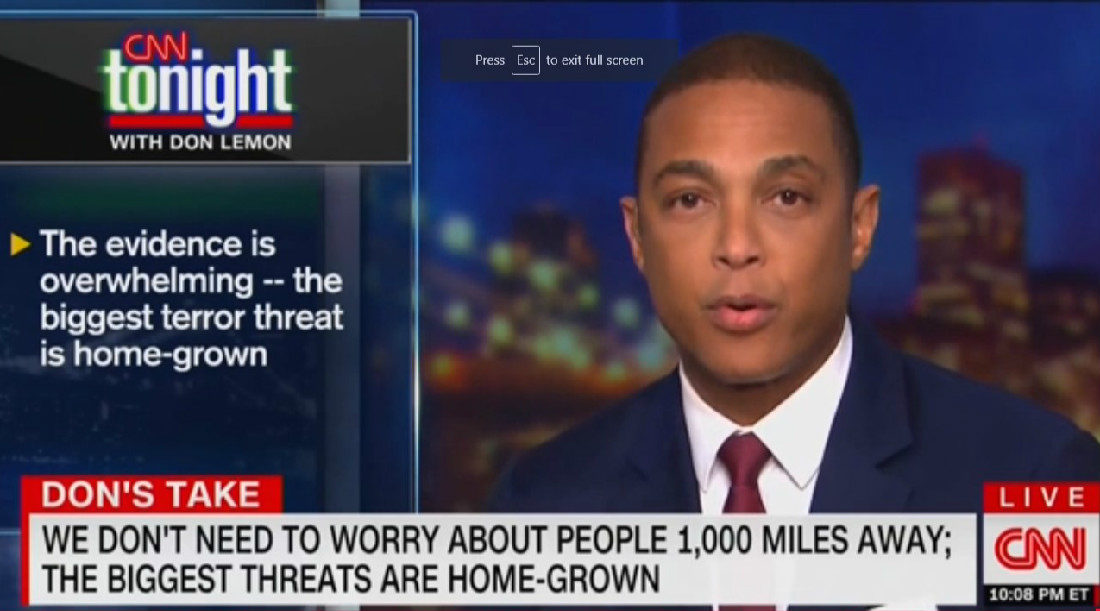 Over the past couple of days, conservatives have been beside themselves over CNN anchor Don Lemon's assertion during a discussion on migrant caravan fearmongering that white men radicalized by the right represent the "biggest terror threat in this country."
With Fox News taking aim at him Wednesday night — Tucker Carlson warned that Lemon was essentially advocating for white genocide — Lemon started his broadcast by addressing the controversy. And he stood by his remarks.
"I said that the biggest terror threat in this country comes from radicals on the far-right, primarily white men," Lemon noted. "That angered some people. But let's put emotion aside and look at the cold hard facts. The evidence is overwhelming."
Lemon then pointed to studies that show that the vast majority of deadly terror attacks were committed by right-wing extremists and only a tiny amount were committed by left-wing radicals.
"Their analysis shows that for every eight deadly attacks by right wing extremists, there were one by left wing extremists," he highlighted. "Those are the facts."
Lemon continued, "So people who are angered about what I said are missing the entire point. We don't need to worry about people who are thousands of miles away. The biggest threats are homegrown. The facts prove that."
We'll see if that stems the tide of conservative criticism.
Watch the clip above, via CNN.