Tapper: Trump Has 'Harsher Words' For Taylor Swift Than Saudis Who Likely Killed Khashoggi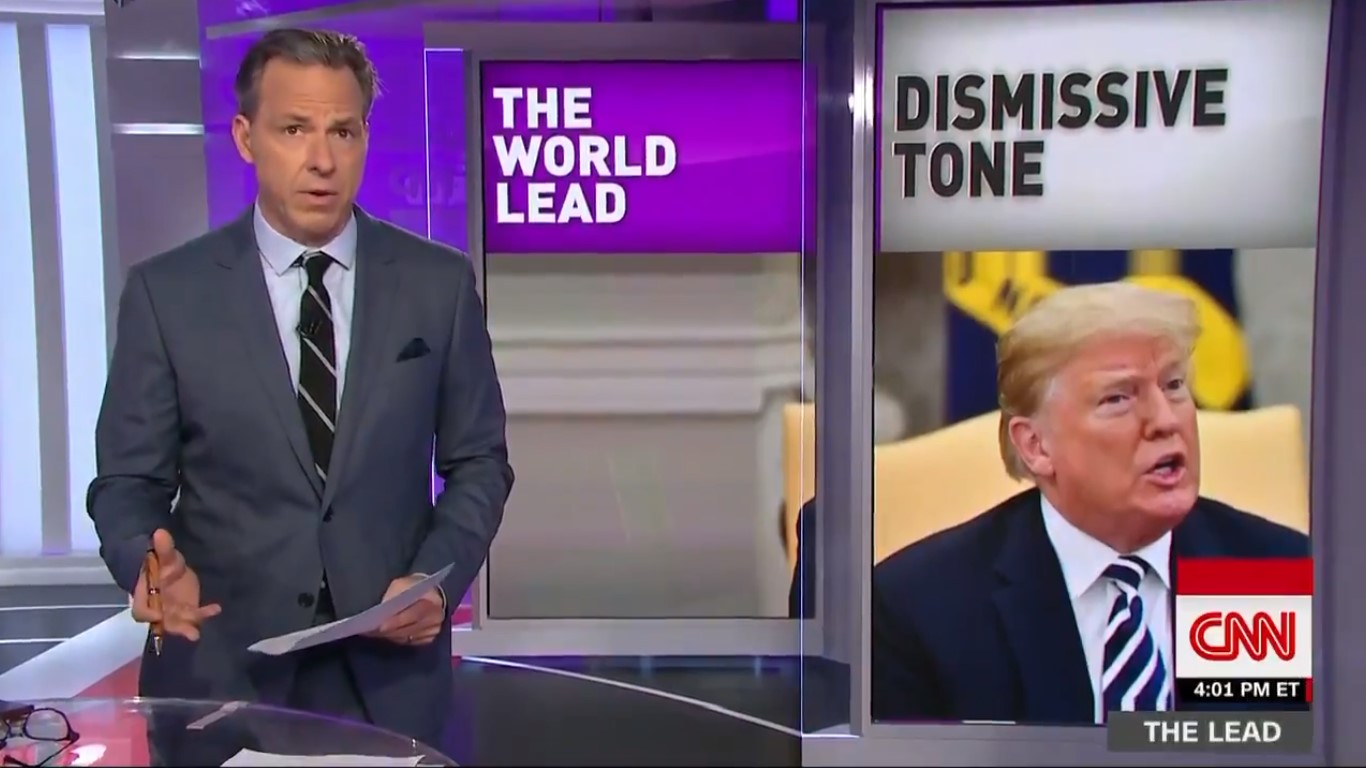 With more and more grisly details emerging over the disappearance and almost certain brutal murder of Washington Post columnist Jamal Khashoggi, President Donald Trump has continued to give the Saudi Arabian government a free pass over their likely involvement in the alleged torture and dismemberment. At the top of his program this afternoon, CNN's Jake Tapper took the president to task over his recent comments and actions.
"We begin with President Trump taking a stunningly dismissive tone about any possible Saudi leadership role in the disappearance and apparent murder of journalist Jamal Khashoggi," the CNN anchor said. "This afternoon, the president is denying he's giving cover in any way to the Saudis, insisting he simply wants to find out what happened."
Tapper then brought up how the president has taken personal shots at a number of prominent women in the past week who have while treating Saudi royalty with kid gloves.
"But that's about as tough as the president was willing to get," The Lead host stated. "He has had harsher words in the last week or so for Stormy Daniels, Senator Elizabeth Warren and Taylor Swift than he has had for the Saudis responsible for the likely butcher and slaughter of a Washington Post columnist."
Tapper went on to point out that Trump has bought into the Saudis' denials of involvement despite the overwhelming circumstantial evidence implicating them and refused to say whether the FBI is investigating the situation while once again highlighting Khashoggi wasn't an American citizen.
Watch the clip above, via CNN.