Hannity Most-Watched In Cable News Monday, Tucker Leads In Demo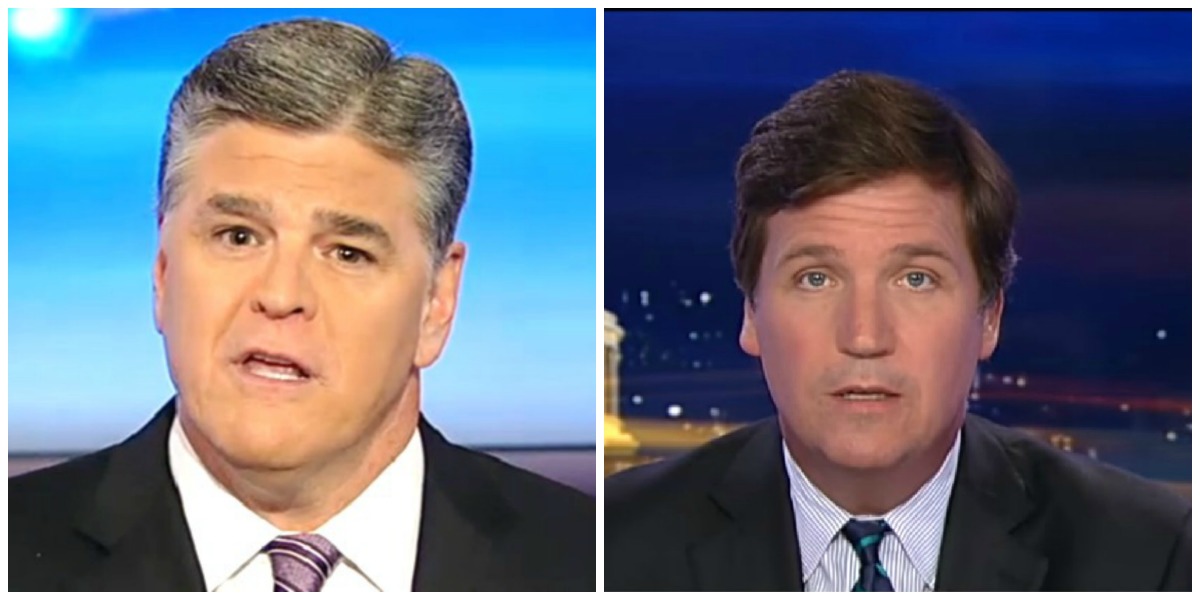 Fox News dominated the cable news landscape on Monday as it led across the board in total day and primetime viewership while boasting the five most-watched programs in total audience and the key 25-54 demographic.
According to Nielsen, Fox News averaged 2.933 million total viewers and 546,000 in the demo during the 8 PM to 11 PM primetime hours. MSNBC pulled in a total audience of 1.783 million viewers overall and 320,000 in the demographic. CNN attracted a demo audience of 258,000 and a total viewership of 848,000.
In the 9 AM to 5 PM daytime slot, Fox nabbed 1.682 million total viewers and 284,000 in the demo. CNN captured 184,000 demographic viewers and a total audience of 729,000. MSNBC grabbed a total viewership of 868,000 and 109,000 in the 25-54 demo.
Fox's Hannity was the most-watched cable news show of the day with 3.151 million viewers overall while finishing second overall in the demo (555,000). FNC's Tucker Carlson Tonight placed first in the demographic (611,000) and took second place in total viewership (3.052 million). Fox News' The Five ended up taking third place in both the demo (471,000) and total audience (2.693 million).
The top-rated non-Fox program on Monday was MSNBC's The Rachel Maddow Show, which drew 2.425 million viewers overall and 460,000 in the demo, placing sixth in both metrics.
The most-watched show on CNN was Cuomo Prime Time, which pulled in only 905,000 total viewers. The 5 PM broadcast of the Situation Room led in the demo with 280,000.