Author Of Steele Dossier: Governance In America Is 'Distorted And One-Sided'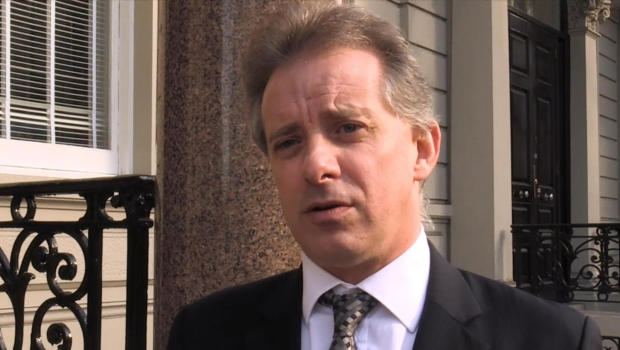 The author of the Steele Dossier, the famous document outlining Russian 'kompromat' against President Donald Trump, has spoken out for the first time. Christopher Steele has been quoted in Vanity Fair magazine, which named him one of its 100 most influential people in media, politics entertainment and finance.
"In these strange and troubling times, it is hard to speak unpalatable truths to power, but I believe we all still have a duty to do so," Steele wrote in an email. "I salute those on your list, and otherwise, who have had the courage to speak out over the last year, often at great personal cost. At a time when governance is so distorted and one-sided, as I believe it currently is in the United States, the media has a key role to play in holding it accountable."
The Steele dossier became notorious during the 2016 presidential election as it purports to show evidence that Donald Trump is compromised by the Russian state. Most famously, Steele claimed that the Russians have a video of the President engaging in a sexual activity.
The dossier was widely attacked by Trump's allies, with various claims that it was a fabrication or that it was paid for by Hillary Clinton. However, Steele has stood over his work and those with knowledge of Russian intelligence have seen elements of truth in it.
Christopher Steele is a former British secret agent who has not spoken publicly in 18 months. He is widely considered a professional and reliable intelligence operative, but the controversy around his dossier has come to dominate his reputation.
The dossier was originally put together at the behest of the the Washington Free Beacon, a conservative newspaper, though it was later taken over by Democratic groups. Steele was hired because he was a Russia specialist who had the kind of contacts necessary for the job.