Here's What We Know About The Steele Dossier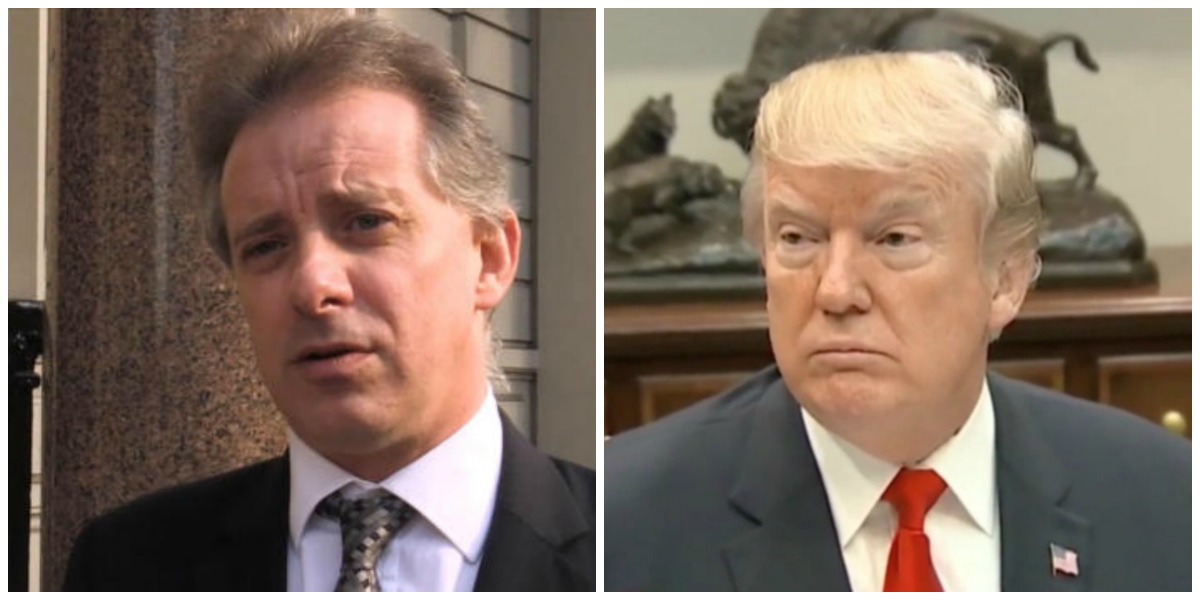 No matter how much of a news junkie you are, it can be hard to keep your facts straight in the raging hurricane of shady dealings, misinformation, and criminal accusations that is the Trump administration.  And Robert Mueller's investigation, calm and silent at the eye of the storm, (thankfully) won't be leaking anything until their work is finished, if then. So, with that in mind, we've put together a little guide to what's known.  We're going to focus on the Steele dossier, the intelligence document so much maligned by conservatives because of its origins in investigations partially funded by Democrats.  
The Steele dossier, comprising 35 pages of the sparse and misleadingly direct writing style that tends to characterize intelligence reports, was compiled at the impetus of a conservative publication, the Washington Free Beacon, though the contract was eventually switched to the purview of Democratic groups, at which point the investigator for whom the dossier is named took over.  Christopher Steele is a former MI6 agent and Russia specialist, well-respected in the intelligence community. And, perhaps more to our purpose here, other investigations before and since the release of the Steele dossier seem to support its findings, at least circumstantially.  
A majority of the Steele dossier's assertions fall under two umbrella claims: first, that the Trump campaign team accepted intelligence on Clinton from Russia; and second, that the Putin administration has "kompromat" (compromising material) on Trump.  This second category includes the now-infamous claim that Putin has a tape of Trump hiring Russian prostitutes to kinkily deface a suite in which the Obamas had previously stayed.
As a whole, the document makes one frightening claim: that Putin, a dictator and known agent against the stability of democracy worldwide, feared Hillary Clinton and desperately wanted Donald Trump at the helm of our republic.  Going back years, Russia has undeniably been running an online campaign to undermine our democracy and install corrupt, Russia-friendly leaders in our federal government.  So, while I'll be getting into the nitty-gritty of one document, one piece of the puzzle, below, let's not forget why we're all here.  
Did the Trump team accept Russian intelligence on Hillary Clinton as part of their campaign?
On its very first page, the dossier establishes its claim that "[Trump] and his inner circle have accepted a regular flow of intelligence from the Kremlin, including on his Democratic and other political rivals."  According to the document, Russia's aim in creating this partnership was "to sow discord and disunity both within the US itself, but more especially within the Transatlantic alliance which was viewed as inimical to Russia's interests."  This means, essentially, that (according to the document) Russia supported Trump as a means of undermining the United States government and its alliances with other nations, and that (again, according to the document) the Trump team actively participated.  Sure, this participation may have been out of short-sightedness rather than active malice, but either way, the claim remains bold.
The dossier names, in particular, three men of influence in the Trump campaign: Paul Manafort, Carter Page, and Michael Cohen.  Two of the three have since been indicted. The claim is that Manafort, then Trump's campaign manager, "managed" the "well-developed conspiracy of co-operation between them and the Russian leadership," and that Page and Cohen worked with him as "intermediaries" between Trump and Russia.  
Simply put, the claims about these three men and their work with Russia are still under investigation, but they look more and more likely to be proven.  Manafort has been found guilty of tax evasion and bank fraud, and is currently standing trial in Washington for failing to register as a foreign agent.  He has struck a plea deal with Mueller, which, while it mainly addresses financial charges, may lead to Manafort's cooperation with the Russia investigation.  
An unnamed source (most of the sources in the intelligence dossier are, of course, unnamed) places Carter Page in a secret meeting with Russian oligarch Igor Sechin, on Putin's behalf, in Moscow in July of 2016.  Page has yet to be charged with anything, but has been under investigation for two years due to FBI concerns that he was the target of Russian recruitment efforts. A heavily redacted version of the FISA (Foreign Intelligence Surveillance Act) warrant that was used to establish surveillance of Page was recently released; Trump ordered the declassification at the behest of some GOP House members.  Aside from underlining the base nature of the concerns (that Page was being influenced by Russia), the declassified fragments don't give us much to go on. Presently, many are calling for the release of a less redacted version.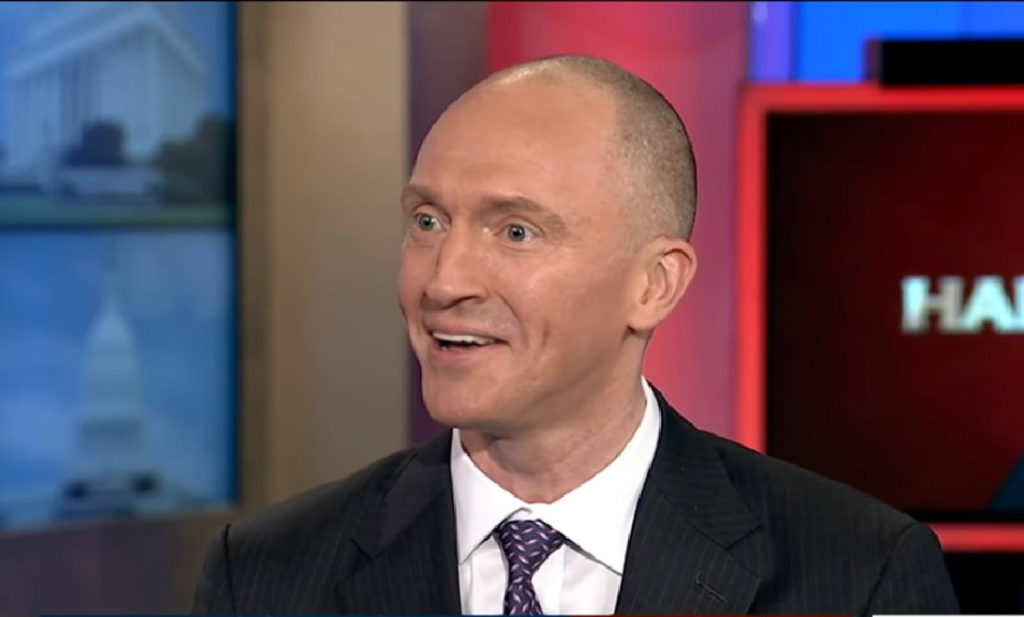 The dossier claims that Trump's lawyer, Michael Cohen, attended an in-person meeting with Kremlin officials in Prague in August 2016.  Cohen, as the reader is no doubt aware, has since pleaded guilty to tax fraud and campaign finance violations in federal court.  He has admitted to paying off women, including Stormy Daniels, for their silence on behalf of Trump's campaign.  This plea does not directly address the issue of collusion with Russia–we don't know if Mueller has evidence confirming the Prague meeting–but, as in the case of Manafort, the deal signals that Cohen may be inclined to cooperate with Mueller's investigation.
So, while we don't yet have proof supporting the exact claims of the Steele dossier when it comes to the Trump team's collusion with Russia–that is, after all, one of the things Mueller is investigating, and is therefore under wraps–it's looking more and more likely that the claims are true.  Taking into account the infamous Trump Tower meeting, which is not mentioned in the Steele dossier but is under investigation by Mueller, as well as the increasingly dire legal circumstances of Manafort and Cohen, we can probably expect to see at least some of these claims confirmed when the results of the investigation come out.
Does Putin Have Potential Blackmail Material on Trump?
The answer to this question is a bit more nebulous.  We're all more than familiar by now with the Steele dossier's claim that the Kremlin has tapes of Trump engaging in politically and sometimes legally compromising activities, including "hiring the presidential suite of the Ritz Carlton Hotel, where he knew President and Mrs OBAMA (whom he hated) had stayed on one of their official trips to Russia, and defiling the bed where they had slept by employing a number of prostitutes to perform a 'golden showers' (urination) show in front of him."  The dossier further claims that the hotel is known to have been under FSB surveillance at the time.
Do these tapes exist?  We don't have direct evidence one way or another, and so at the moment, we can't know for sure.  But the circumstantial evidence surrounding this investigation points to the plausibility of the claim.  We know Trump: a narcissistic, misogynist blowhard who sees women and sex as a form of social currency, who brags about sexually assaulting women and pays off porn stars for their silence about their sexual encounters with him.  We know he has a long-standing, racist grudge against President Obama, and we know that he was in Moscow in 2013. We even know that some Republicans believe the claims.  Is Trump the sort of man who would do what the dossier describes? Yes.
And we know Putin: a ruthless, underhanded dictator with a history of using surveillance of high-profile American visitors as a way to gather "kompromat," or blackmail material, on them, thereby gaining a foothold in America.  Is Putin the sort of man who would encourage Trump to hire prostitutes and then secretly tape the encounter? Absolutely.
Personally, I hope this particular allegation proves to be false.  The idea that the President of the United States is a man who would express his rage toward President Obama by "defiling" a place where he had stayed with his wife, that he would use women and sex as an instrument of that defilement–and that all this would be a titillating experience for him–that's a deeply, viscerally disturbing possibility.  But, then again, hasn't Trump proved his misogyny, irrational hatred of his opponents, and narcissistic disregard for others' humanity time and again? We don't have solid evidence one way or another on the existence of what our more puerile comedians have called the "pee-pee tapes," but their existence is a plausible prospect, and that alone is terrifying.
Other Claims
The above claims are the major political takeaway from the Steele dossier, the claims most discussed in the news and on your aunt's Facebook page.  It is worth noting here that a large portion of the document describes Russian cyber-crime and hacking methods, claiming that the Kremlin has bribed and blackmailed U.S. citizens of Russian origin to use their IP addresses to conceal Trojan viruses.  This is certainly plausible.
Two memos in the dossier implicate four Russian billionaires, leaders of the banking conglomerate Alfa Group, in assisting Putin with his efforts against the U.S.  The four men have sued Buzzfeed (which broke the story by posting the text of the dossier online) for defamation.  Whether because the suit has yielded no results or because these claims do not explicitly tie in with the 2016 Presidential election, this particular segment of the dossier has not been much under discussion.
Conclusions
There's still a lot we don't know about Russia's interference in the 2016 election, but there are things we know now that we didn't know, or that were in doubt, then.  Russia certainly interfered with our Democratic process. Putin and Trump support and promote each other publicly. The FBI had reason to suspect that Carter Page was or was in danger of becoming a Russian agent, enough to support a warrant.  Paul Manafort and Michael Cohen are both admitted criminals, and they may be willing to work with Mueller on the Russia investigation. Trump's son and son-in-law, along with Manafort, met with Russian officials in Trump Tower, seeking "dirt" on Hillary Clinton, on an afternoon during which Mr. Trump was in the building.
That's the thing about the Steele dossier.  It's true that its compilation was partially due to funding from Democratic groups, and it's true that few of its claims have been directly proven so far.  But the claims in the Steele dossier are only a small part of Mueller's investigation, and every day outside findings make its claims seem more and more plausible.  Trump supporters love to hang arguments against Mueller, the Democrats, and any concerned citizen who fears that our President may be a foreign agent, on the possibility that the Steele dossier might be false and/or politically motivated.  But, as likely as many of the dossier's claims may be, it doesn't much matter how many of them prove to be true. Our President and his close associates are still more than corrupt enough to be getting on with.