Nikki Haley: I Can't Say 'Enough Good Things About Jared And Ivanka,' He's A 'Hidden Genius'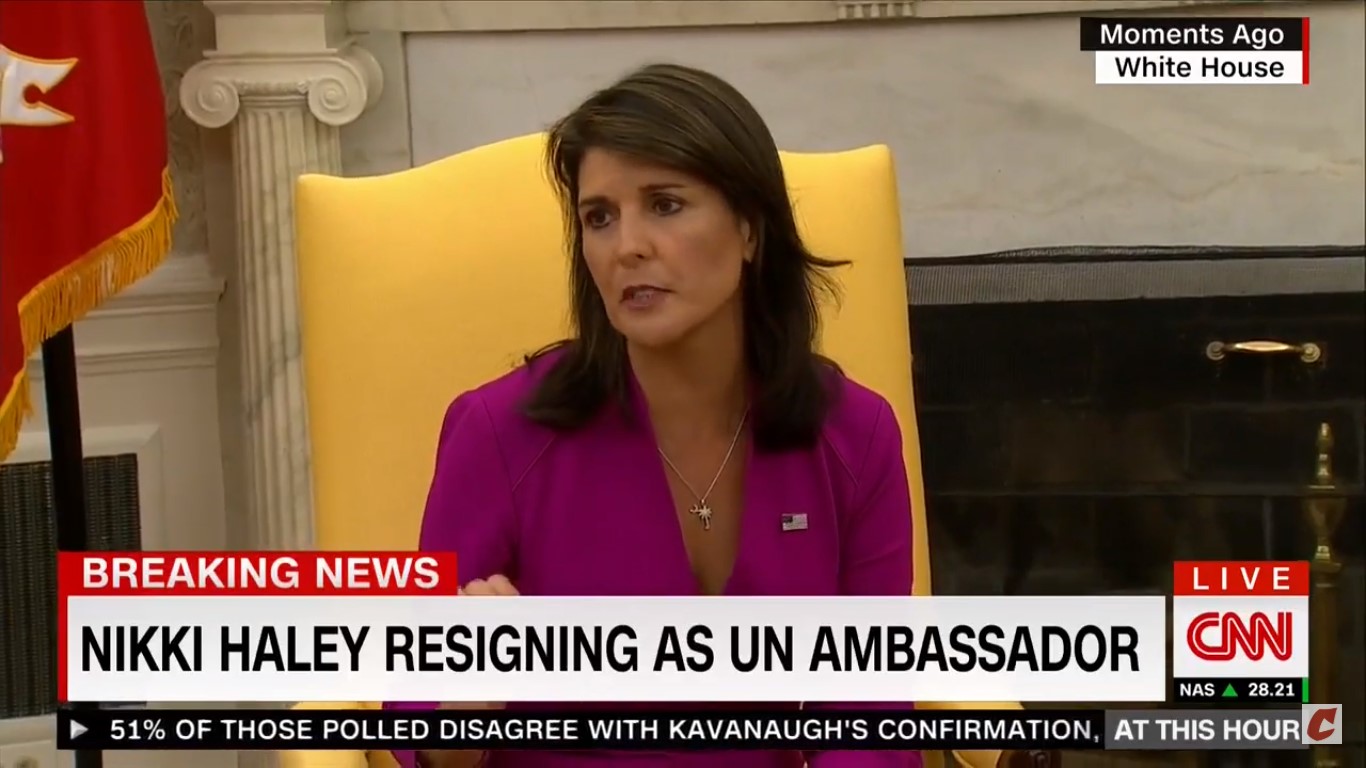 The political world was legitimately shocked this morning when it was reported that US Ambassador to the United Nations Nikki Haley had offered her resignation to President Donald Trump. Shortly after, Haley and the president made the announcement in front of reporters at the White House, and Haley made sure to not only shower Trump with praise but also laud his family.
Stating that the United States is "strong again" and in a way that "should make all Americans very proud," Haley pointed out that it wasn't just the president that did this but also his family. This led to just some incredible comments about the president's daughter Ivanka Trump and son-in-law Jared Kushner, both White House senior advisors.
"I can't say enough good things about Jared and Ivanka," she declared. "Jared is such a hidden genius that no one understands."
She added. "I mean, to redo the NAFTA deal the way he did, what I have done working with him on the Middle East peace plan, it's so unbelievably well done. And Ivanka has been just a great friend, and they do a lot of things behind the scenes that I wish more people knew about because we're a better country because they're in this administration."
Soooo, are we looking at the possibility that one half of Javanka may be taking over for Haley? Well…
According to @Trumpsalert, @IvankaTrump started following a lot of Defense Department accounts yesterday pic.twitter.com/J3ZtngjloG

— Dave Brown (@dave_brown24) October 9, 2018
Watch the clip above, via CNN.