Trump Refuses To Say Whether He Believes All Three Kavanaugh Accusers Are Lying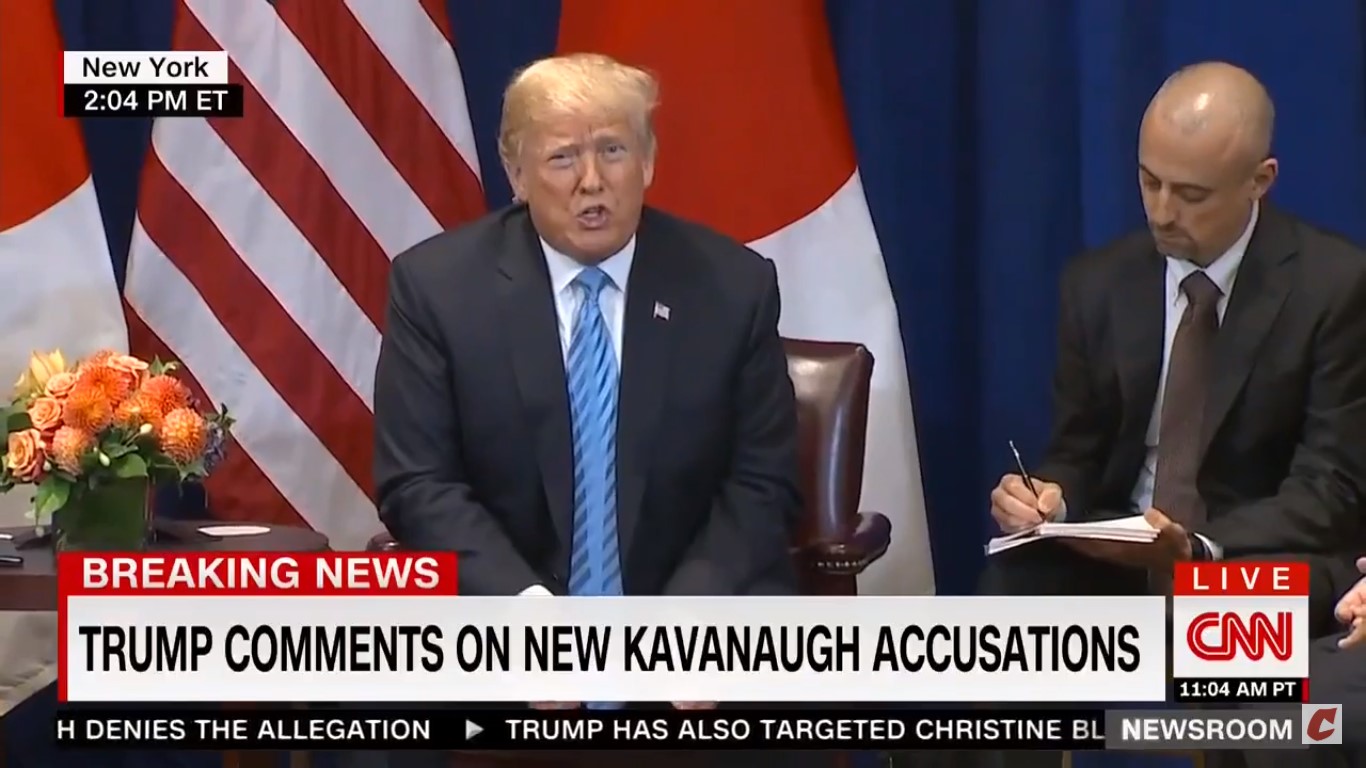 Shortly after slamming attorney Michael Avenatti on Twitter following the bombshell allegations made by Avenatti's client Julie Swetnick that Supreme Court nominee Brett Kavanaugh was present when she was gang-raped, President Donald Trump addressed reporters at the United Nations and continued to criticize Avenatti and Democrats.
Avenatti is a third rate lawyer who is good at making false accusations, like he did on me and like he is now doing on Judge Brett Kavanaugh. He is just looking for attention and doesn't want people to look at his past record and relationships – a total low-life!

— Donald J. Trump (@realDonaldTrump) September 26, 2018
But he wouldn't touch a reporter's question into whether or not he believes the three women accusing Kavanaugh of sexual misconduct are lying.
"If you look at this lawyer that just came out," Trump exclaimed. "He's a low life. He represented Democrats. Nobody talks about that. He's a Democrat — not a very good one but he's a Democrat lawyer. So it's a horrible con game."
After bizarrely claiming that the confirmation process is "really working out very well" and saying that it's a "disgrace what's going on," the president was tossed a question.
"But do you think all the women are lying, all three women are lying?" the reporter asked.
"What's your next question?" Trump replied, moving on to another question about trade.
In the wake of the latest allegations, not only have Senate Judiciary Democrats called on tomorrow's hearing with Kavanaugh and Christine Blasey Ford to be postponed, but they've released a statement requesting the president to withdraw Kavanaugh's nomination.
Watch the clip above, via CNN.