Ben Shapiro's Election Special Gives Fox News Big Boost In Ratings Sunday Night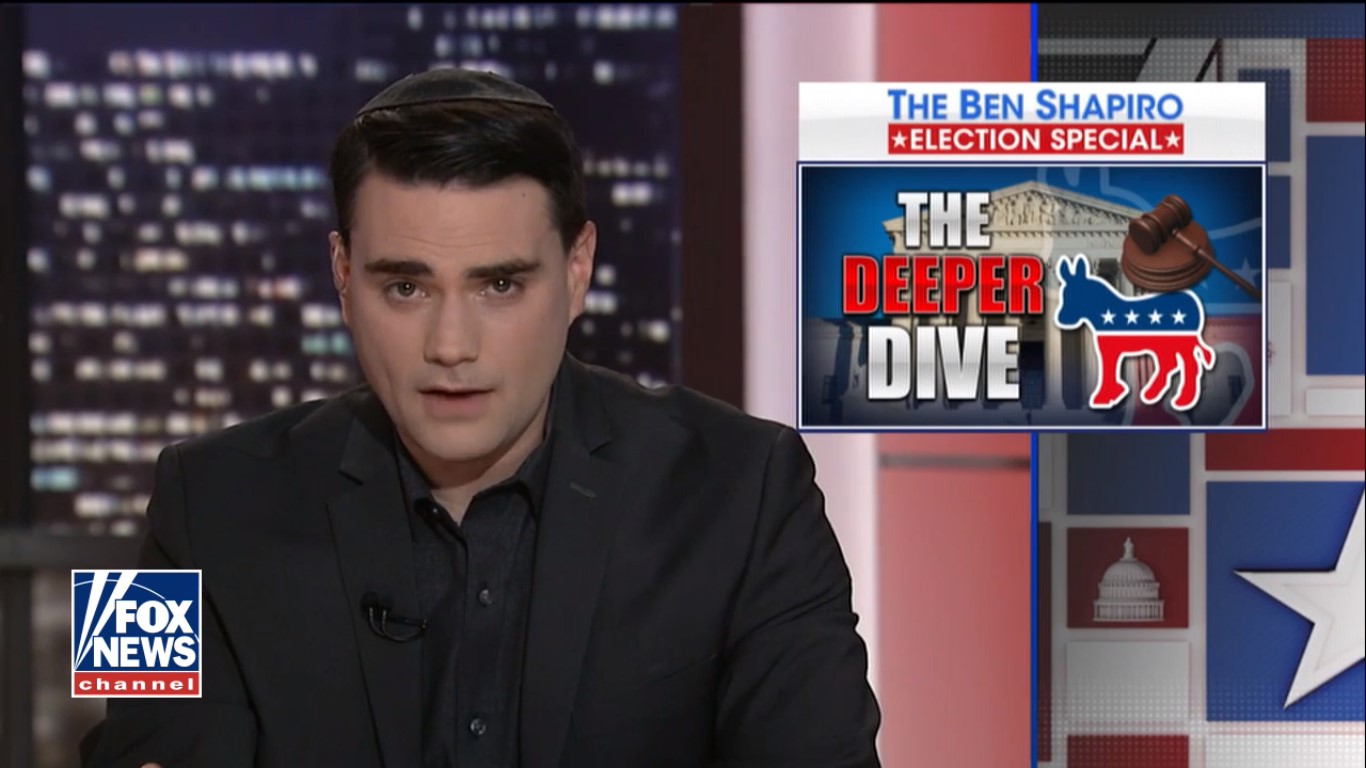 In the debut of his limited four-week midterm election series, Daily Wire editor-in-chief Ben Shapiro gave Fox News a big boost in its Sunday 8 PM time slot as his Election Special easily led the cable news hour across the board.
According to Nielsen, Shapiro drew 1.701 million total viewers and 285,000 in the key 25-54 demographic at 8 PM. Comparatively, MSNBC's Kasie DC averaged 192,000 in the demo and 995,000 viewers overall. CNN Newsroom pulled in a total audience of 511,000 and 159,000 in the key demo.
Besides attracting more total viewers than MSNBC and CNN combined during the time slot, Shapiro also greatly improved on Fox News' programming the previous few weeks.
Last week, Fox News' 8 PM broadcast attracted 151,000 in the demo (finishing last for the hour in cable news) and 1.202 million viewers overall, thus resulting in Shapiro giving the network a 42 percent boost in total viewership and a robust 89 percent in the demo.
The gains were even more marked in total audience when compared to two weeks ago. On September 9th, Fox News averaged 177,000 in the key demo and 990,000 total viewers, which results in a 61 percent gain in the demo for Shapiro and growth of 72 percent in total viewership.
In announcing the monthlong series, Fox News called Shapiro a "rising star in conservative political commentary" while the "cool kid's philosopher" said he was "honored" to "provide in-depth analysis on the voting trends that will be leading the polls this November." Shapiro's first episode spent much of the program's time discussing the Brett Kavanaugh allegations while featuring Fox Sports talk host Jason Whitlock as a panelist.