Hannity Most-Watched Show In Cable News Friday, Maddow Leads In Key Demo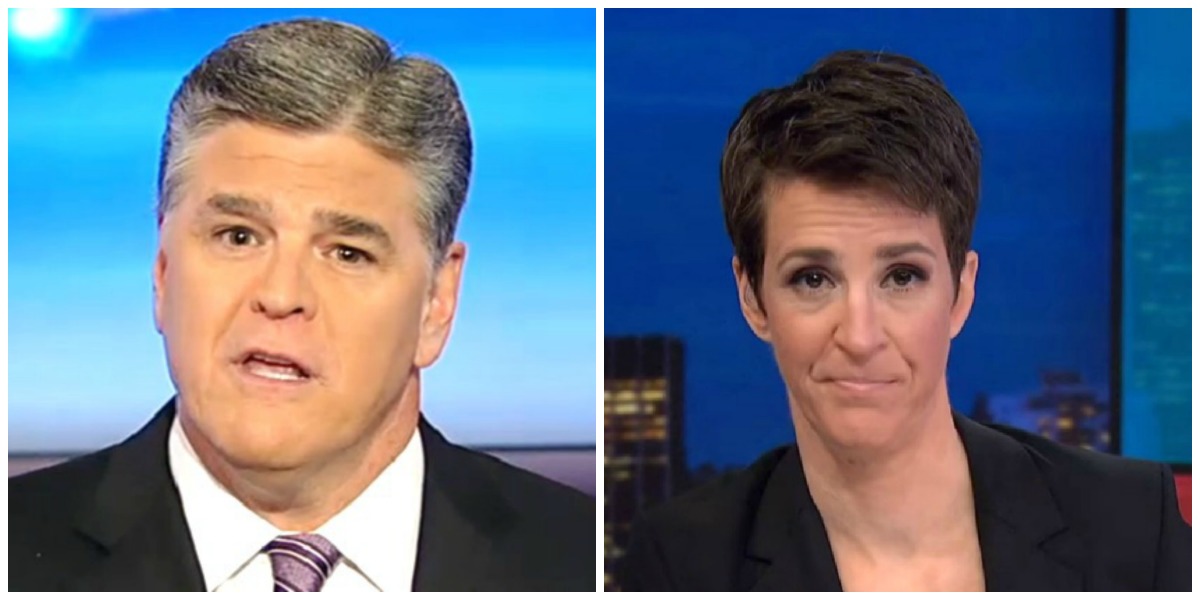 At the end of a dominating ratings week, Fox News' Hannity had to settle for a split on Friday as it topped cable news in total viewers but placed second to MSNBC's The Rachel Maddow Show in the key 25-54 demographic. Meanwhile, Fox News led across the board in primetime and total day viewership.
According to Nielsen, Fox News averaged 2.787 million viewers overall and 422,000 in the key demo during the 8 PM to 11 PM primetime hours. MSNBC attracted 422,000 demo viewers and 2.141 million total viewers. CNN nabbed a total audience of 1.001 million and 273,000 in the 25-54 demographic.
In total day, Fox pulled in 1.580 million total viewers and 276,000 in the demo. MSNBC captured 207,000 demographic viewers and 1.146 million viewers overall. CNN averaged 651,000 total viewers and 185,000 in the key demo.
Hannity finished first overall in total viewership (3.269 million) and took the silver in the demo (506,000). Maddow, which airs head-to-head with Hannity at 9 PM, was second in overall viewership (2.899 million) and led cable news in the demographic (588,000).
Fox's The Ingraham Angle took third place in total viewers (2.579 million) and fourth in the demographic (388,000). FNC's Tucker Carlson Tonight was third in the demo (437,000) while placing fourth in total viewership (2.503 million).
The top-rated program on CNN was the 9 PM broadcast of Cuomo Prime Time, which drew 1.112 million viewers overall and 304,000 in the demo.