Donald Trump Jr Childishly Ridicules Kavanaugh Sexual Assault Accuser Because Of Course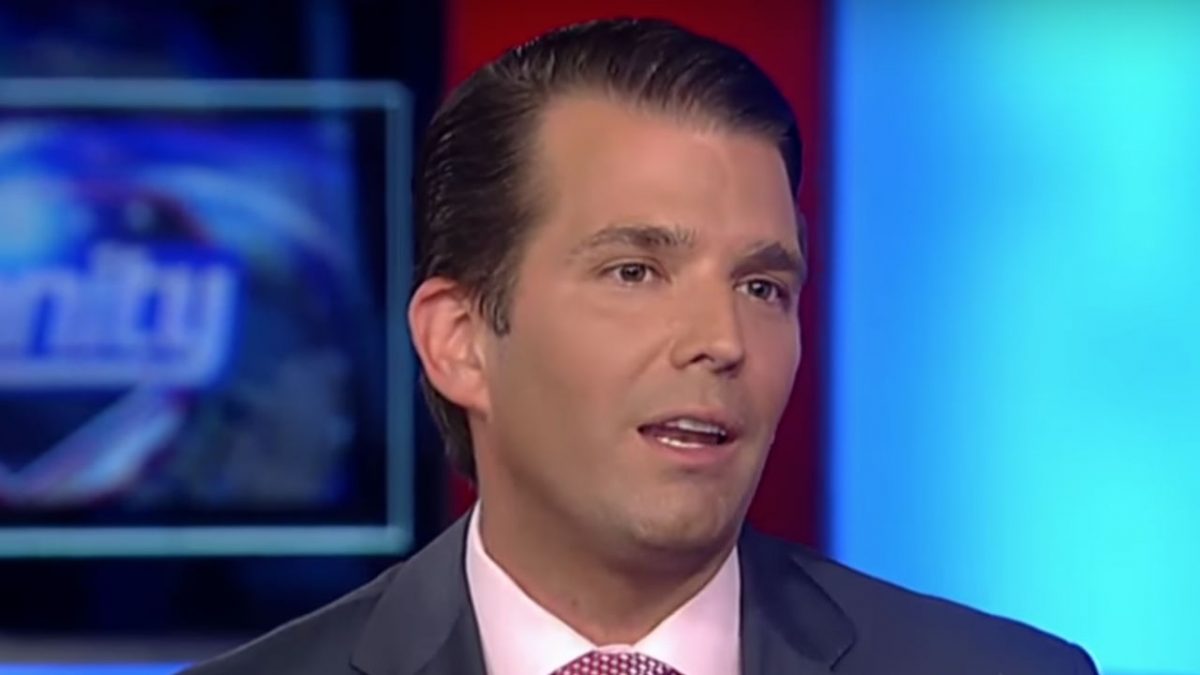 On the day that Christine Blasey Ford came forward as the writer of a confidential letter to Democratic lawmakers alleging that Supreme Court nominee Brett Kavanaugh attempted to drunkenly rape her when they were teenagers, presidential scion and MAGA hero Donald Trump Jr. took to his Instagram page to mock the sexual assault accusations made against Kavanaugh.
"Oh boy… the Dems and their usual nonsense games really have him on the ropes now," the 40-year-old father of five wrote. "Finestein [sic] had the letter in July and saved it for the eve of his vote… honorable as always. I believe this is a copy for full transparency."
The picture he shared with this caption was of a handwritten note in crayon in which "Bret" asks a girl if she'd be his girlfriend.
Yep. This is real. And it has been liked tens of thousands of times since it went up yesterday — including by senior HUF official Lynne Patton, who added some emojis indicating how hilarious she found Junior's post.
I didn't think this was real. The president's son posted this on Instagram yesterday. The "🤣🙌" comment at the bottom is from senior HUD official @LynnePattonHUD. pic.twitter.com/nzRqMN0sIG

— andrew kaczynski🧐 (@KFILE) September 17, 2018
After KFILE's Andrew Kaczynski sent out the tweet noting Patton's response, she released a statement on Twitter saying that she wasn't diminishing sexual assault but commenting on Sen. Dianne Feinstein's "hypocrisy" in concealing the letter until recently. (Of course, Blasey Ford has stated that she asked Feinstein to keep her story confidential.)
This was not an attempt to diminish sexual assault. To the contrary, my post was in response to the hypocrisy highlighted by @DonaldJTrumpJr inasmuch that @SenFeinstein concealed Ms. Ford's letter for 2 mos, releasing it only when the timing best suited her own. True exploitation pic.twitter.com/jM4CEWHek4

— 🇺🇸 Lynne Patton (@LynnePatton) September 17, 2018
Meanwhile, even after Kavanaugh's accuser has come forward and provided specific details about the allegations contained in her letter while also noting that she had told her therapist about the altercation years ago, Don Jr. has continued to demean and dismiss not only the accusations but the #MeToo movement itself.
The president's son just liked a tweet referring to the Kavanaugh episode as a MeToo "lynching" pic.twitter.com/7Pl4UyvJDp

— Kyle Cheney (@kyledcheney) September 17, 2018