Trump Re-Tweets Warnings About Hurricane Florence – Some Of Them 2 Days Old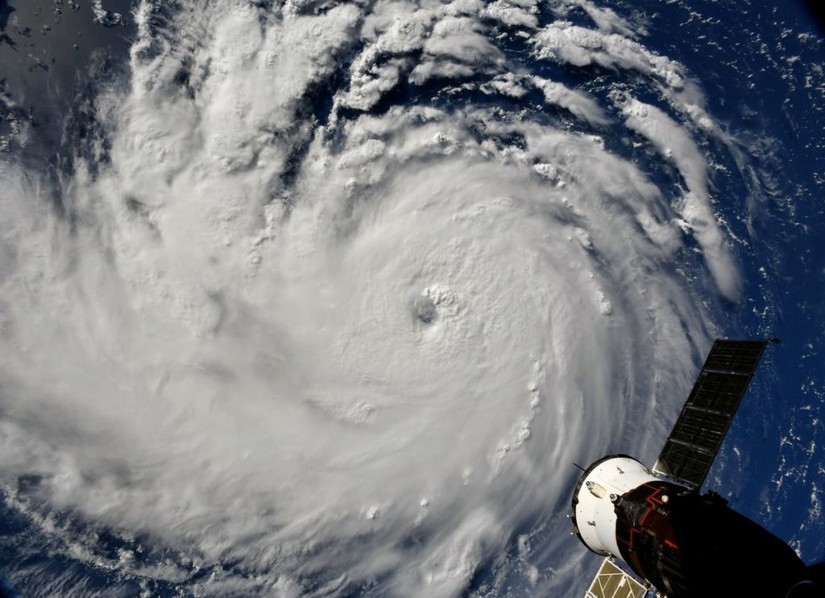 President Trump has re-tweeted a series of tweets about Hurricane Florence, which is due to make landfall in the Carolinas today. The President sent around a dozen re-tweets this morning, several of which were sent yesterday. This is in contrast to his decision yesterday morning to tweet about JPMorgan Chae CEO Jamie Dimon before addressing the hurricane.
Trump started tweeting at around 7.30am Eastern and sent a volley of tweets from various organisations dealing with Hurricane Maria, including FEMA and the Department of Homeland Security. However, several of these tweets had been sent yesterday and some were more than 20 hours old.
Two tweets – one from the National Guard and one from FEMA – had been sent on 12 September, two days ago. Trump also tweeted a FEMA tweet in Spanish and one from the Red Cross from the same day. His decision to send such a large number of hurricane-related tweets today may be due to the storm's impending arrival, however, the organisations he's re-tweeted have been issuing warnings for days.
Trump sent a few tweets about Hurricane Florence yesterday, but peppered his Twitter feed with complaints about his critics (JPMorgan Chase's Jamie Dimon) and a false claim that around 3,000 people did not die in Puerto Rico as a result of Hurricane Maria.
The tweets Trump has sent also seem to be partially time sensitive. A tweet from the Red Cross refers to events from 11 September, while another from the Department of Health and Human services gives advice on what to do if you're evacuated. This tweet is from 12 September. Residents should have evacuated by now, so the timing of this re-tweet seems odd.
Trump has been harshly criticized for his comments on Hurricane Maria's death toll and he is perhaps trying to prevent further criticism. The President is reportedly worried that Hurricane Florence could become his 'Hurricane Katrina Moment' and he's desperate to avoid that outcome.