Mississippi Senate Candidate Tells Blacks To Stop 'Begging For Federal Government Scraps'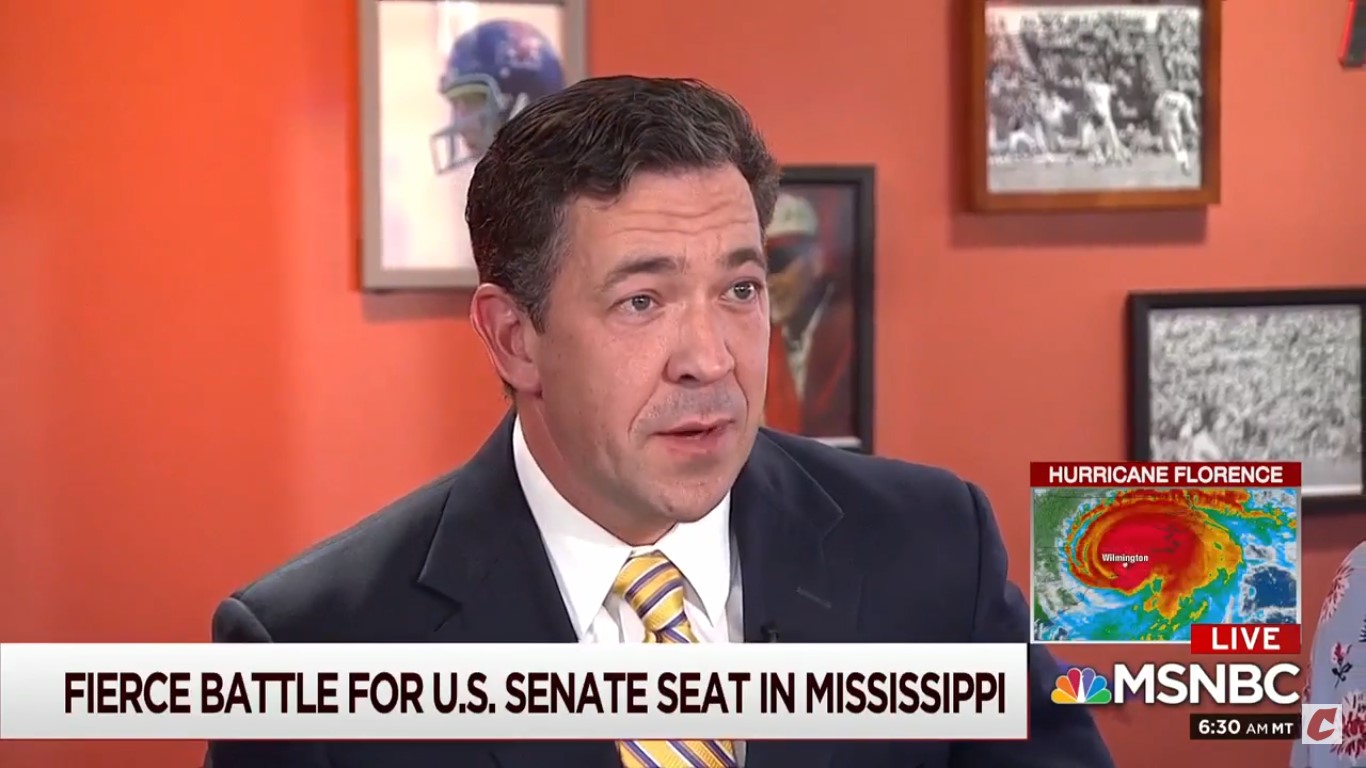 Oh man.
Morning Joe traveled to Mississippi this morning and spoke with GOP Senate candidate Chris McDaniel, who is hoping to win the special election to fill the remainder of longtime Senator Thad Cochran's term. During a panel discussion in front of a live audience at Ole Miss, McDaniel — a perennial candidate and conservative radio host — said his appeal to black voters would be to tell them to stop looking for government handouts.
Mmmmmhmmmm.
Eddie Glaude, Chairman of African American studies at Princeton University, pointed out that McDaniel has expressed support for the Confederate flag and has tied hip-hop music to violent crime. Noting that 38 percent of Mississippi's population is black, Glaude wanted to know how McDaniel would speak to the state's African-Americans and convince them "you are not a danger to them."
"I'm going to ask them, after 100 years of relying on big government to save you, where are you today?" McDaniel responded. "After 100 years of begging for federal government scraps, where are you today?"
After drawing loud boos from the audience for his seemingly racist remarks, the Republican candidate attempted to clean it up by claiming he was talking about Mississippi in general.
"We have been dead last for 100 years," he blurted out. "If we keep depending on that economic model, we will always stay last. our state depends heavily on state funds. Because of that, we aren't able to create the prosperous environment to grow."
Watch the clip above, via MSNBC.