Plaid Shirt Guy Tells CNN That Secret Service 'Told Me To Leave' After Removal From Trump Rally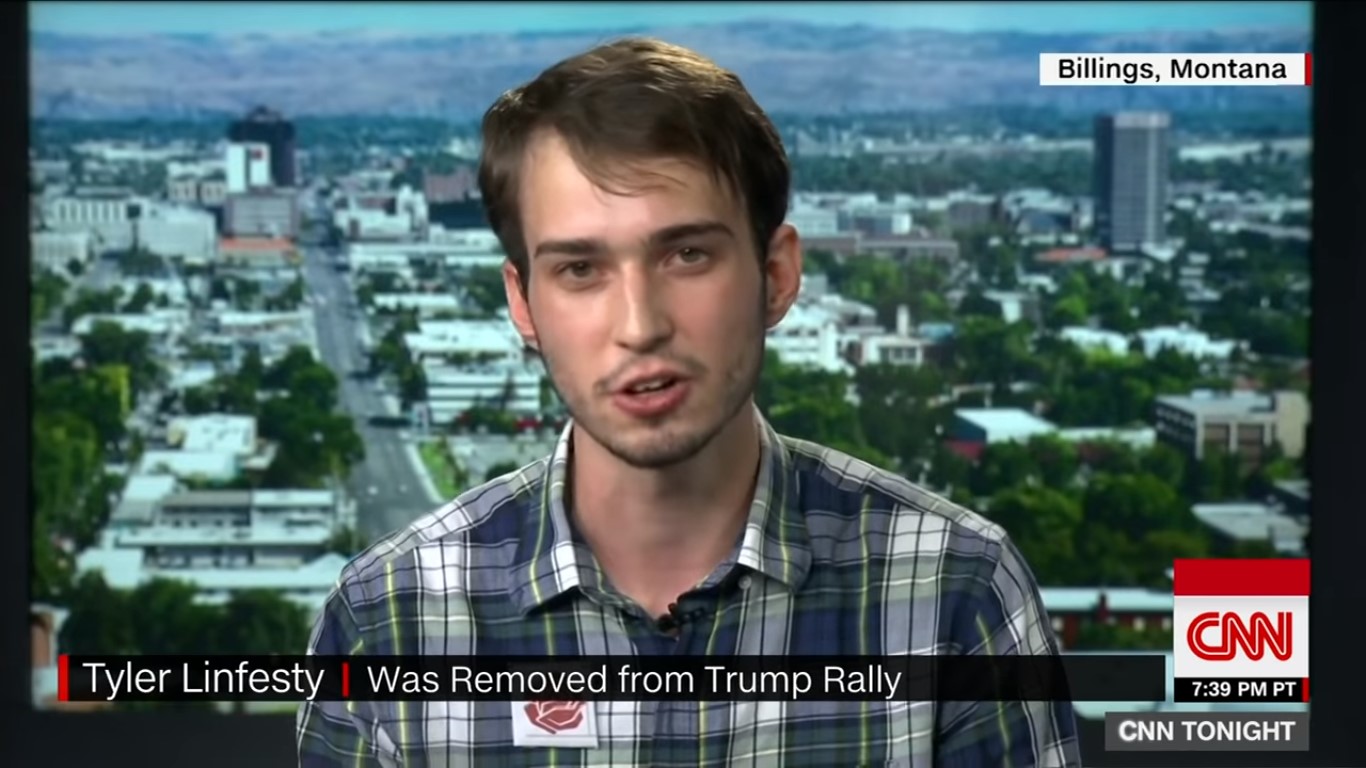 In the span of 24 hours, Billings native Tyler Linfesty went from being just another high school student to an internet sensation when the 17-year-old's real-time reactions to President Donald Trump's speech at a Montana campaign rally led to him being removed from the stage. After his meme-creating performance, Linfesty spoke to CNN Tonight to provide some insight on his experience.
Acknowledging that he isn't exactly a Trump supporter — Linfesty wore a Democratic Socialists of America pin at the rally — the high schooler told Don Lemon that he went so he could "see the president and hear what he had to say," adding that he wasn't going to "pass up the opportunity to see the President of the United States."
Asked if he was deliberately making faces behind the president during the speech, Linfesty said those were his natural reactions.
"I would have made those faces if anyone were to say that to me," he noted. "I was not trying to protest. Those were just my actual honest reactions."
After pointing out that he was told beforehand that audience members were "to be enthusiastic and be clapping and cheering for Donald Trump," Linfesty discussed the moment when a campaign staffer removed and replaced him on stage. According to the young man, he was then taken backstage by the Secret Service.
"They just sat me down for ten minutes, looked at my ID and told me to leave," he stated, reiterating what he told The Daily Beast. "Very respectfully told me to just leave and not come back."
Lemon ended the interview by asking Linfesty how it feels to have suddenly become a meme, causing the high schooler to note that the "past 24 hours has been completely insane."
Watch the clip above, via CNN.