John Kasich: McCain Built Bridges While Trump's 'Unable Or Unwilling To Unite The Country'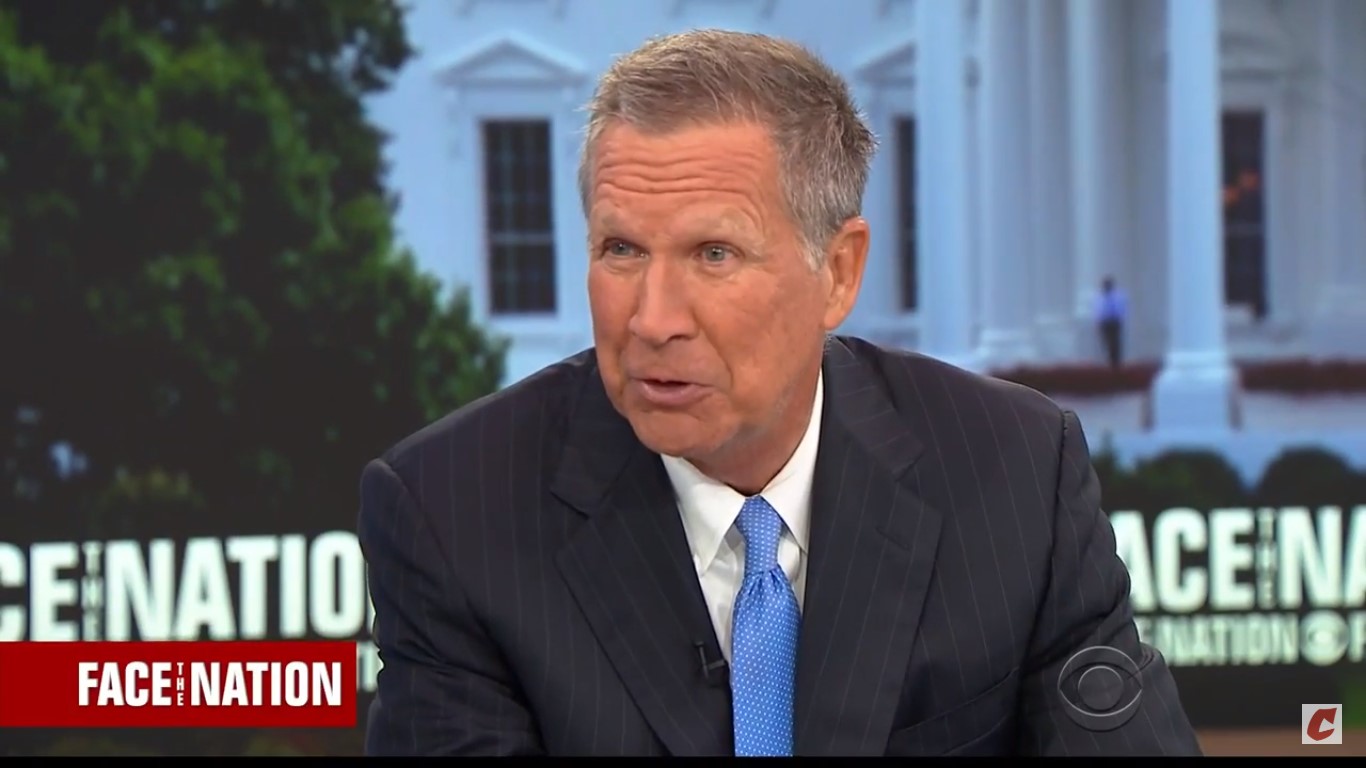 One of President Donald Trump's loudest Republican critics used the messages delivered during Sen. John McCain's memorial service to go after the president, stating that while McCain was interested in bridging the divide the current president didn't want the country to come together.
Appearing on CBS News' Face the Nation, Ohio Governor John Kasich noted that he attended the funeral on Saturday and that Meghan McCain's eulogy of her father made him cry. He then contrasted the late senator with Trump.
"John McCain, no matter what position he took, always figured out a way to build a bridge," Kasich said. "And now we have a leader who is either unable or unwilling to unite the country."
He continued, "And at the same time to be able to use the strength –– the strength of America –– whether it's the economic, whether it's the military or the political strength, to make the world a better place. To use our leadership to raise the bar, to get to a better place in the world. And that these are things that frustrated John that we were not unified."
He was asked by anchor Margaret Brennan if there is another Republican like McCain. Brennan also noted that most Republicans in Washington seem to believe that Trump is a "flawed vessel" to get their favored policies passed.
While Kasich, who is weighing a 2020 primary run against Trump, wouldn't say who he thought that Republican could be, he did point out that American values don't include family separation at the border, racking up massive debt, and stripping healthcare from 20 million Americans.
Watch the clip above, via CBS News.