Andrew Gillum: 'I'm Not Going To Get Down In The Gutter With DeSantis And Trump'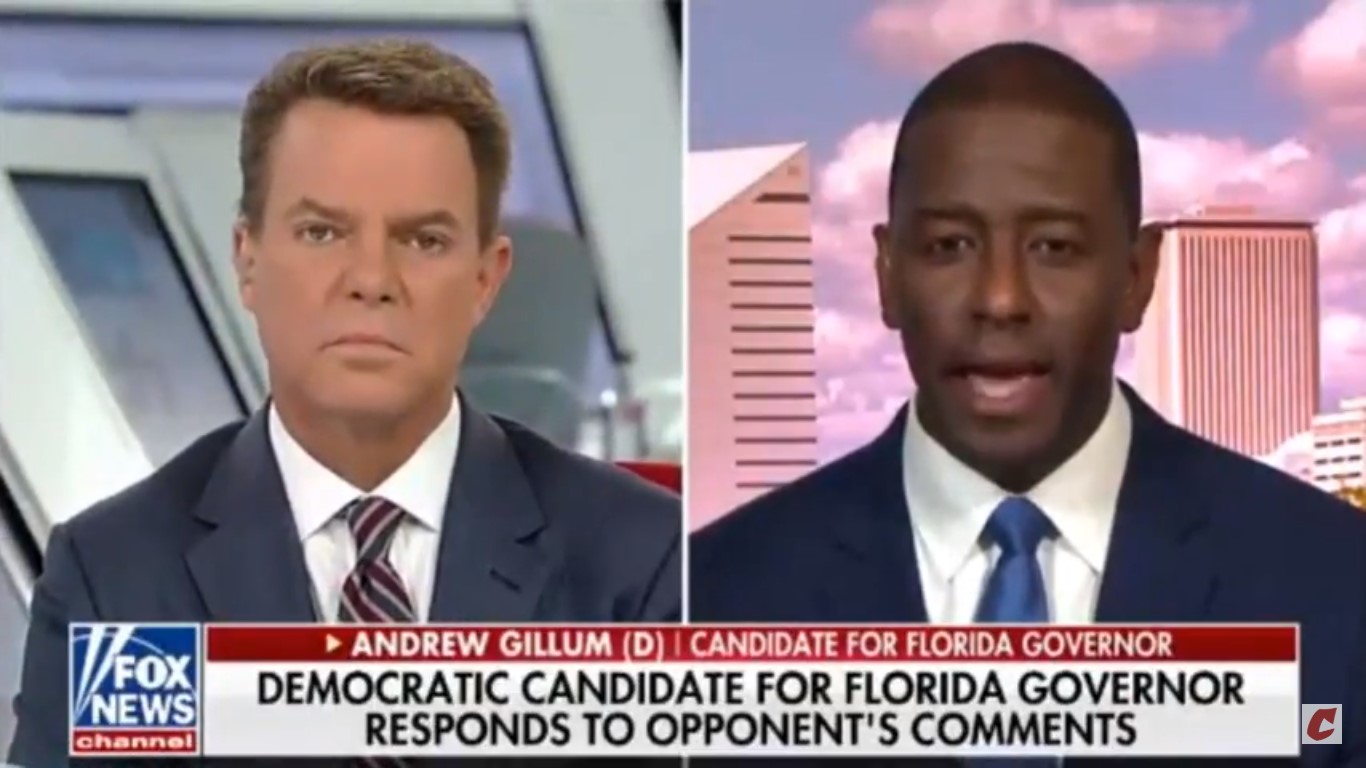 Hours after newly-minted Republican Florida gubernatorial nominee Ron DeSantis told Fox News that Florida needs to make sure it doesn't "monkey this up" by electing black Democratic candidate Andrew Gillum as governor, resulting in widespread outrage and charges of racism, Gillum appeared on Fox News to address those comments.
Towards the end of his interview with anchor Shepard Smith, Gillum was asked to respond to DeSantis. The Tallahassee mayor, fresh off of a stunning victory in the Democratic primary, told Smith that the remarks weren't lost on him and it was clear that DeSantis was"taking a page directly from the campaign manual of Donald Trump."
The Fox News anchor wanted to know if Gillum felt the comments were "racist" or just a "figure of speech," causing the Democratic candidate to note that in the Age of Trump "they no longer do whistle calls — they're now using full bullhorns."
He continued, "And what I've got to say about that is that we've got to make sure that we stay focused, I think, on the issues that confront everyday people. I'm not going to get down in the gutter with DeSantis and Trump – there's enough of that going on."
Gillum finished by stating that Florida voters are "just so sick of this divisive, derisive politics that have been coming out of Washington and has now infiltrated the politics of this state vis-a-vis Ron DeSantis. He's very clear, on day one, that he's willing to go down to the gutter."
Watch the clip above, via Fox News.