Kellyanne Conway: 'It's Kind Of Weird' How Everyone's Obsessed With The President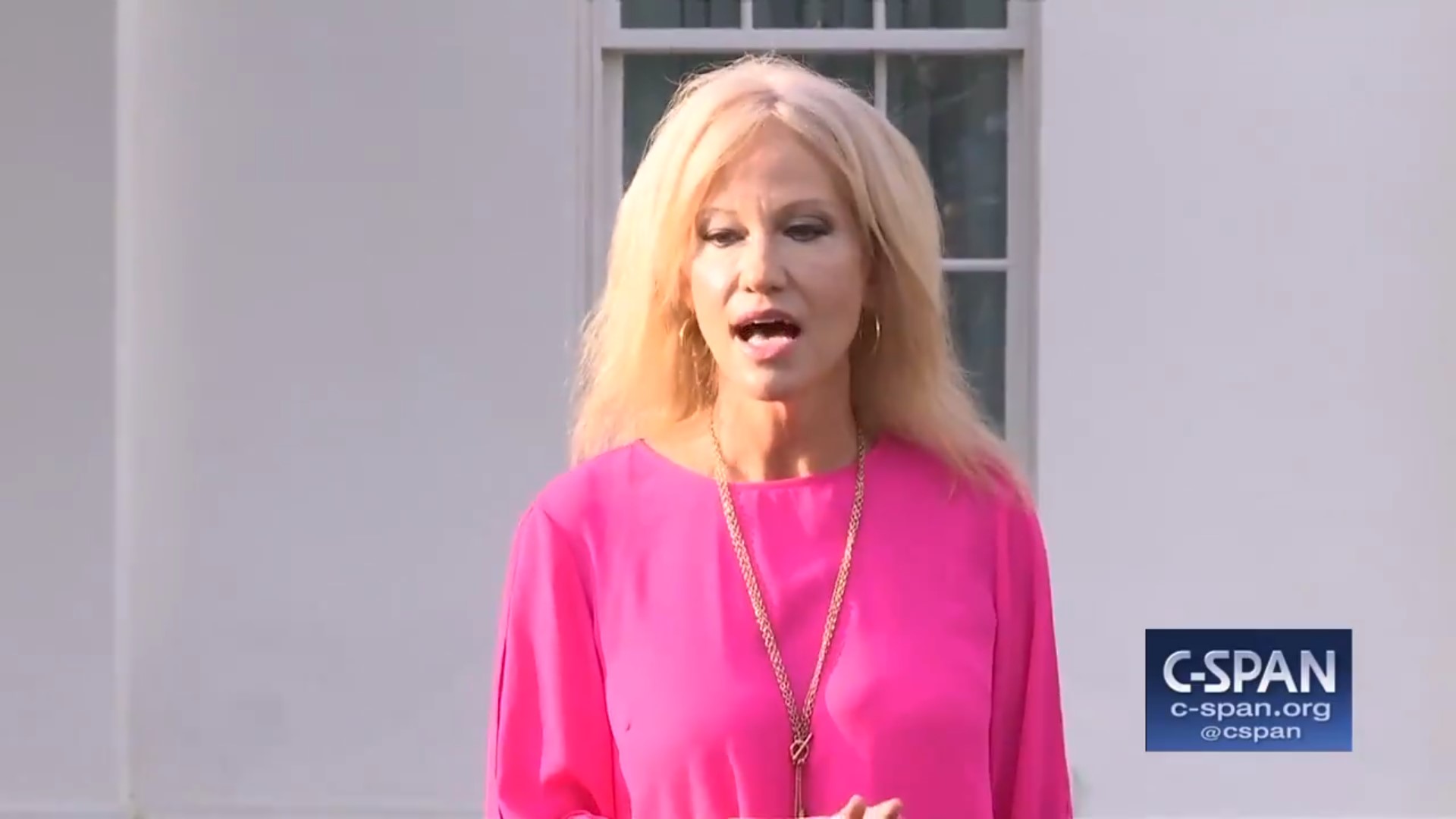 Speaking to reporters outside of the White House Friday morning, White House counselor and husband backstabber Kellyanne Conway said that it was unusual for intelligence and military officials to regularly speak about the President of the United States.
While defending President Trump's decision to revoke former CIA Director John Brennan's security clearance — something Trump has tied directly to the "rigged Russian witch hunt" — Conway was asked about the recent op-ed written by retired Adm. William McRaven. In his Washington Post column, McRaven — the architect of the bin Laden raid — asked the president to revoke his security clearance as well, saying it would be "an honor."
After rattling off the reasons why it was appropriate for Brennan and perhaps others to be stripped of their clearance because it's just a "courtesy" for them to have it anyway, she then tossed out an eyebrow-raising observation.
"Why is everybody so obsessed with the President of the United States that they can't even begin or finish a sentence without mentioning his name five times," she whined. "It's kind of weird."
Mind you, this is a top White House official claiming it is strange that intelligence chiefs and military leaders would talk about the commander-in-chief. Just let that settle in for a moment. Then again, this is a woman who is so used to pivoting and deflecting that she tried to go on background to blast her husband as betraying their "marital vows" and then seamlessly transitioned to claiming she didn't believe that when told she was on the record.
Meanwhile, the criticism of Trump revoking Brenna's clearance and threatening others with the same action continues to flow in. Overnight, twelve former senior intelligence officials signed onto a statement calling the president's revocation an "attempt to stifle free speech."
Watch the clip below, via CSPAN.
Kellyanne Conway: "Why is everybody so obsessed with the President of the United States that they can't even begin or finish a sentence without mentioning his name five times. It's kind of weird." pic.twitter.com/S6aTURBiAu

— CSPAN (@cspan) August 17, 2018