Ron DeSantis: I Support Jim Jordan For House Speaker Because He Was A 'Champion Wrestler'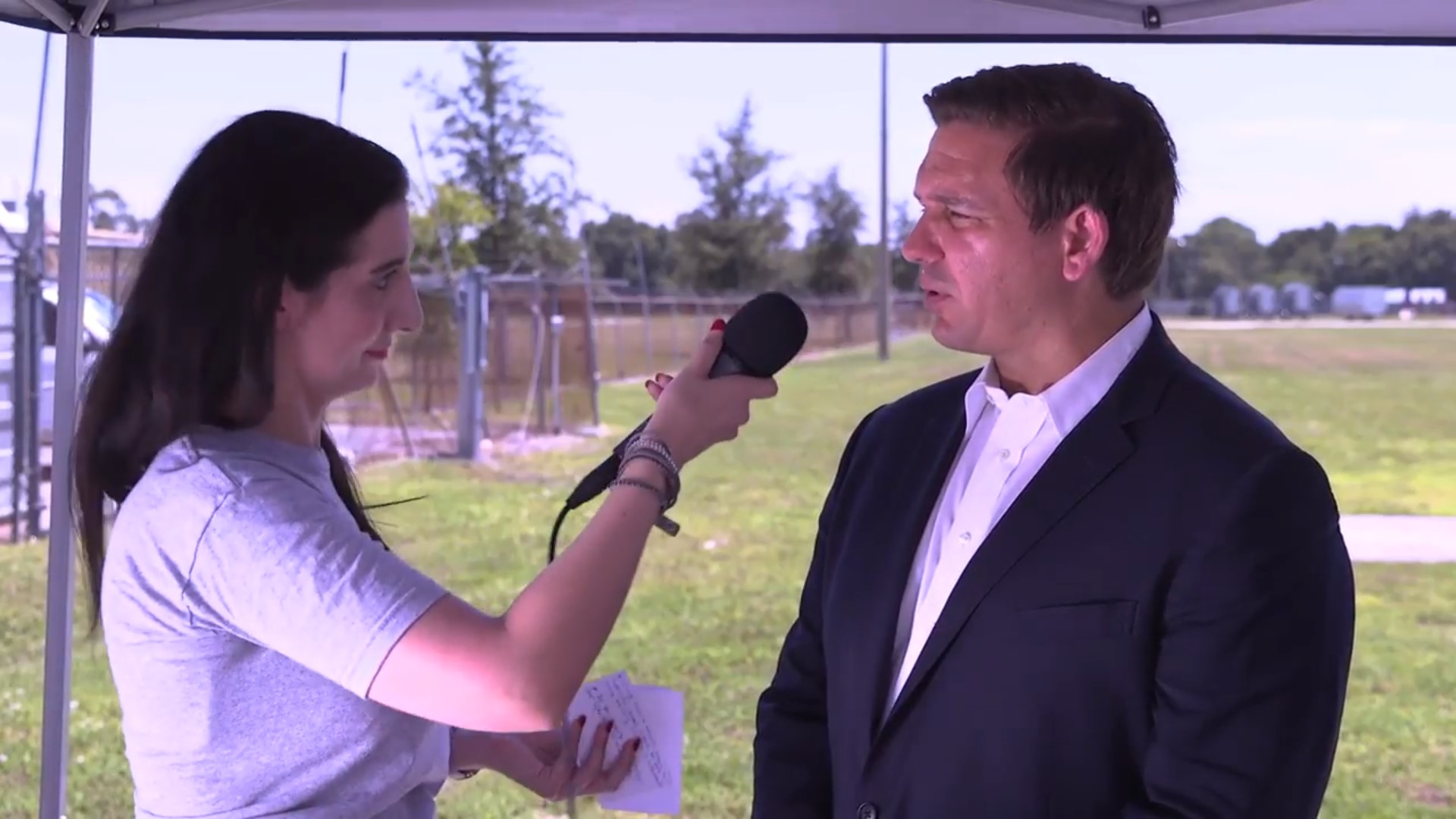 Days after former Virginia Attorney General Ken Cuccinelli expressed his support for embattled Rep. Jim Jordan's bid for Speaker of the House by sharing a photo of Jordan in a singlet while touting the congressman's amateur wrestling accomplishments, Rep. Ron DeSantis (R-FL) also cited Jordan's past as a wrestler while endorsing Jordan for speaker.
2 time National, Division I wrestling champion. 4 time (that's every year folks…) Ohio State High School champion wrestler…

Who better to wrestle the Dems to the ground?#JimJordan4Speaker ! pic.twitter.com/jB7UQhSOMt

— Ken Cuccinelli (@KenCuccinelli) July 27, 2018
In a video interview with the America First Coalition, DeSantis — who is running an extremely Trumpy campaign for Florida governor — said he "absolutely" supported Jordan's bid.
"Look, Jim is a champion a wrestler. He's tough. He's principled," the Freedom Caucus congressman stated. "And if Jim Jordan were speaker, we'd get these [Russia probe] documents tomorrow because he fights and he would dig in."
Bringing up Jordan's collegiate wrestling past seems like an ill-advised idea considering the ultra-conservative Ohio congressman is currently under fire regarding allegations that he ignored widespread sexual abuse of wrestlers when he was an assistant coach at Ohio State from 1986 to 1994. Jordan has denied accusations that he turned a blind eye to abuse committed by former university doctor Richard Strauss, claiming he had no knowledge Strauss was abusing wrestlers.
NBC News reported earlier this week that retired OSU wrestling coach Russ Hellickson contacted two of the ex-wrestlers making the allegations and urged them to publicly support Jordan. The two former wrestlers told NBC News Hellickson "made it clear to them he was under pressure from Jordan to get statements of support from members of the team."
Meanwhile, in text messages turned over to NBC, Dunyasha Yetts responded to Hellickson by saying he didn't understand why Jordan "would say he didn't know about Strauss I told him personally." Hellickson replied by telling Yetts he was sorry he "got caught up in the media train" and he could get him "in contact with someone who would release" a statement of support for Jordan if he thinks the "story got told wrong" about the lawmaker.
Asked about DeSantis touting Jordan's wrestling past, spokesman David Vazquez told Politico the gubernatorial candidate was merely "alluding to Jim Jordan's accomplishments as an athlete."
Watch DeSantis endorse Jordan above.