GOP Rep Teaches His Young Children To 'Build The Wall' In Trumpiest Campaign Ad Yet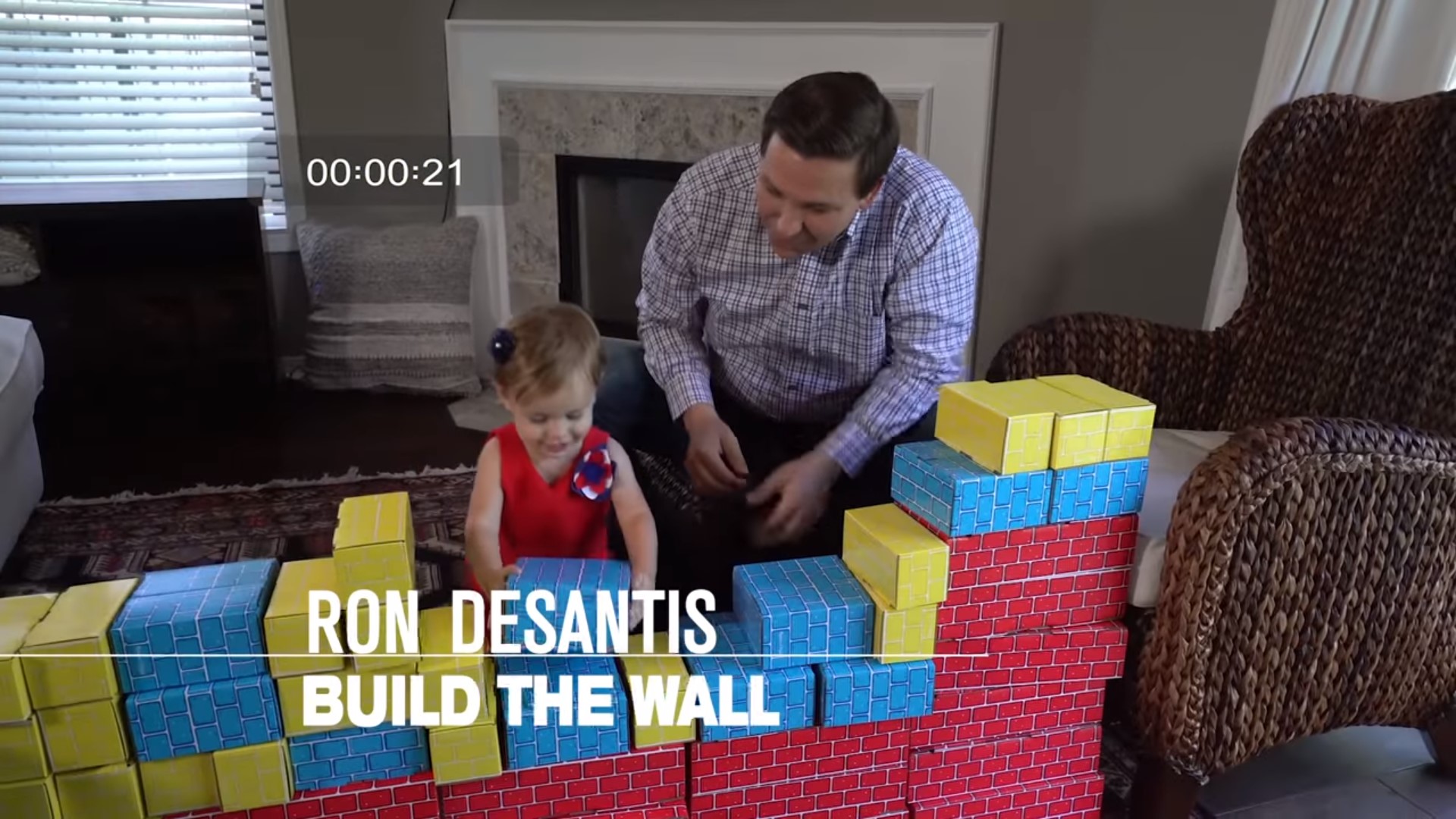 As we've seen in many GOP primaries across the country this year, candidates are doing their damnedest to let Republican voters know they not only have President Donald Trump's back but that they're just as politically incorrect, xenophobic, willfully ignorant and bigoted as the one-time Apprentice host.
With all these MAGA-centric campaign ads featuring guys brandishing guns and looking to round up illegals, it would seem difficult to rise above the fray to be the Trumpiest of all. But Rep. Ron DeSantis (R-FL) found a way.
DeSantis, who is running in the GOP gubernatorial primary in Florida, threw out a recent spot that features him teaching his kids the finer points of Trumpism to show voters just how much he supports the president.
The ad opens with DeSantis' wife Casey declaring that "everyone knows my husband Ron DeSantis is endorsed by Trump, but he's also an amazing dad," adding "Ron loves playing with the kids."
We are then shown footage of the Republican congressman building a toy wall with his baby daughter while telling her to "build the wall." That's followed up by DeSantis reading his young son The Art of the Deal while the chyron 'PITBULL TRUMP DEFENDER' is displayed.
"Then Mr. Trump said, 'You're fired!' I love that part," he tells his infant son.
The ad concludes with DeSantis using a Trump lawn sign to teach his daughter to read before saying "big league — so good" as he hovers over his MAGA-clad young boy, all while his wife states "people say Ron's all Trump but he is so much more."
"I just thought you should know," Casey DeSantis says at the very end.
Watch the ad above — if you dare — via Ron DeSantis for Governor.