Tucker Carlson Shrugs Off Trump Campaign Getting Information From Russians: 'So What?'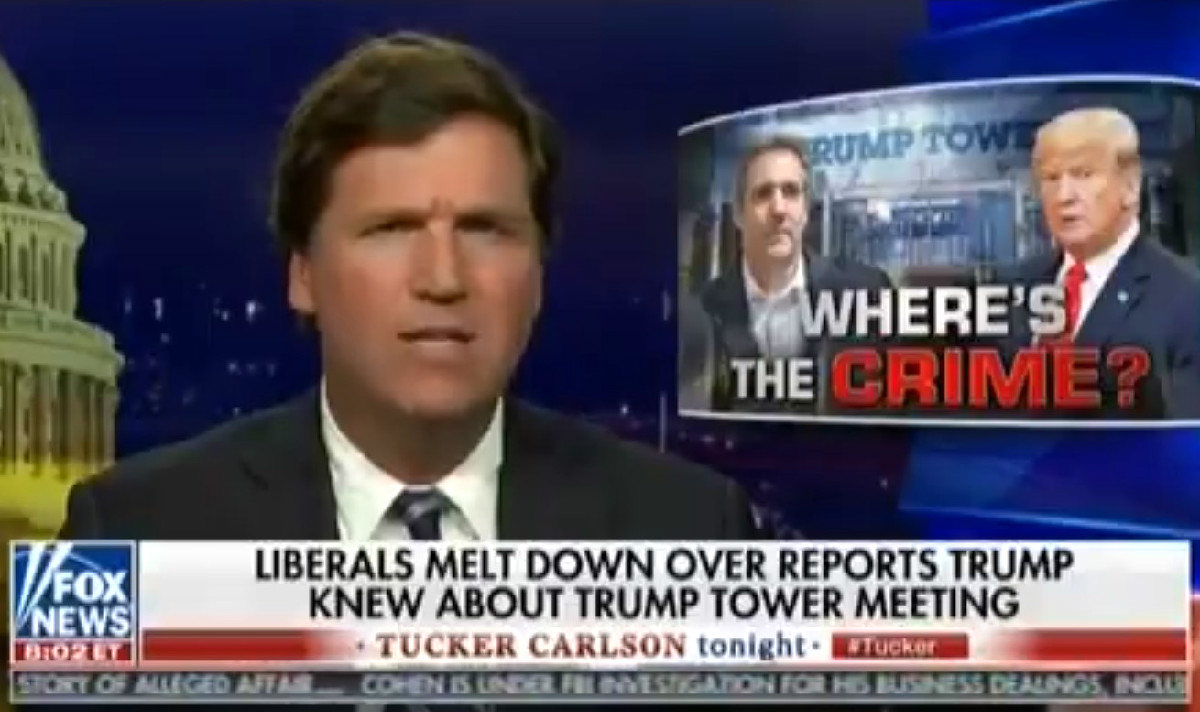 For the past year and a half, Fox News' Tucker Carlson has definitively stated that there is no evidence that the Trump campaign colluded with Russian officials during the 2016 presidential election and that the whole thing is one big hoax. Now, in the wake of news that Michael Cohen is willing to testify that Donald Trump knew in advance of the infamous Trump Tower meeting to get Russian dirt on Hillary Clinton, the conservative commentator is shifting tactics.
He just doesn't care if an American political campaign cooperated with a foreign government to get damaging information on a presidential candidate.
During Friday night's broadcast of Tucker Carlson Tonight, the Fox News host played a clip of conservative columnist and #NeverTrumper Max Boot calling the Cohen report a "big deal" before completely brushing off the notion of collusion.
"Well, so there you have it," Internationally recognized genius Max Boot thinks this is a big deal. Is it? Well, if the president lied about it or anything else under oath, yes it is, that would be a big deal. Perjury is always a big deal. They don't tell Bill Clinton's defenders that."
He continued, "Otherwise, though, it's hard to see the point of all of this hysteria. What exactly would the crime here be? It's not illegal to talk to foreigners. Nobody is claiming that any information changed hands, though, even if it did, so what?"
There it is. "So what" if the Russian tried to work with the Trump campaign to interfere in and impact the election. No biggie. What's all the fuss about?
Watch the clip below, via Media Matters.