The View's Meghan McCain: 'I Call Her Crooked Hillary' Because 'I Hate' Her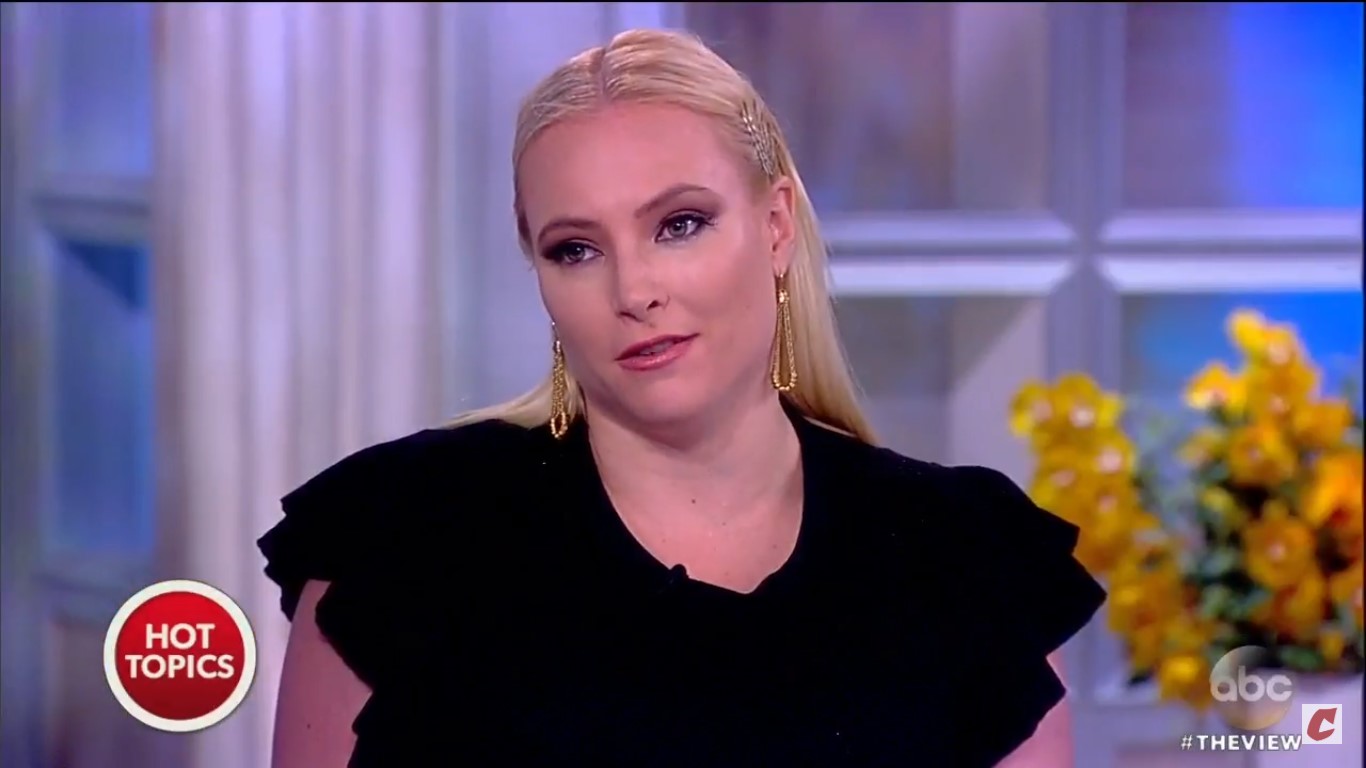 We ALL know President Donald Trump still loves to torment his 2016 presidential opponent Hillary Clinton, using his favorite nickname for her to rile up his rally crowds and Twitter followers. Well, it appears that The View's resident #NeverTrump conservative is, the very least, a big fan of the moniker and utilizes it on a regular basis herself.
During Friday's broadcast, the hosts were talking about Trump's recent tweets in which he complained about the Mueller investigation and news that his former attorney and fixer Michael Cohen was willing to tell the special counsel that Trump knew in advance about the infamous Trump Tower meeting. In his tweetstorm, the president brought up Cohen hiring Clinton lawyer Lanny Davis, thus providing the opening for the nickname.
…..I did NOT know of the meeting with my son, Don jr. Sounds to me like someone is trying to make up stories in order to get himself out of an unrelated jam (Taxi cabs maybe?). He even retained Bill and Crooked Hillary's lawyer. Gee, I wonder if they helped him make the choice!

— Donald J. Trump (@realDonaldTrump) July 27, 2018
He dares to call her Crooked Hillary still when he is the biggest crook, I mean –," host Joy Behar said while raising her hands as the audience applauded.
"I mean, Joy, I call her Crooked Hillary," Meghan McCain interjected. "I do, when I'm talking about Hillary Clinton, I call her that too."
Behar responded by asking if she calls Trump "Lyin' Don," causing McCain to say she refers to him as President Trump before noting that there are parts of her that still reacts to the "adages he uses."
"When you're talking about Crooked Hillary and it worked during the election," she added. "I'm like 'Crooked Hillary' because I hate Hillary Clinton as you know."
Co-host Sunny Hostin jumped in to state that this was from the "dictator's playbook," which is to "make a big lie and say it over and over again" until people believe it. Meanwhile, McCain shot back that it "is not a lie."
McCain's family has something of a nasty relationship with the former First Lady and secretary of state. Back in 1998, when Chelsea Clinton was only 18 years old, Sen. John McCain (R-AZ) told the following joke at a Senate fundraiser:
"Why is Chelsea Clinton so ugly? Because her father is Janet Reno."
Furthermore, during the 2016 Democratic nominee's media blitz to support her book about the election last year, Meghan's father asked "what's the fucking point" while telling her to "move on" while adding that she "doesn't have anything to do."
Watch the clip above, via ABC News.