Lindsey Graham: My Voters Will Need To 'Experience Some Pain' To Beat China In Trade War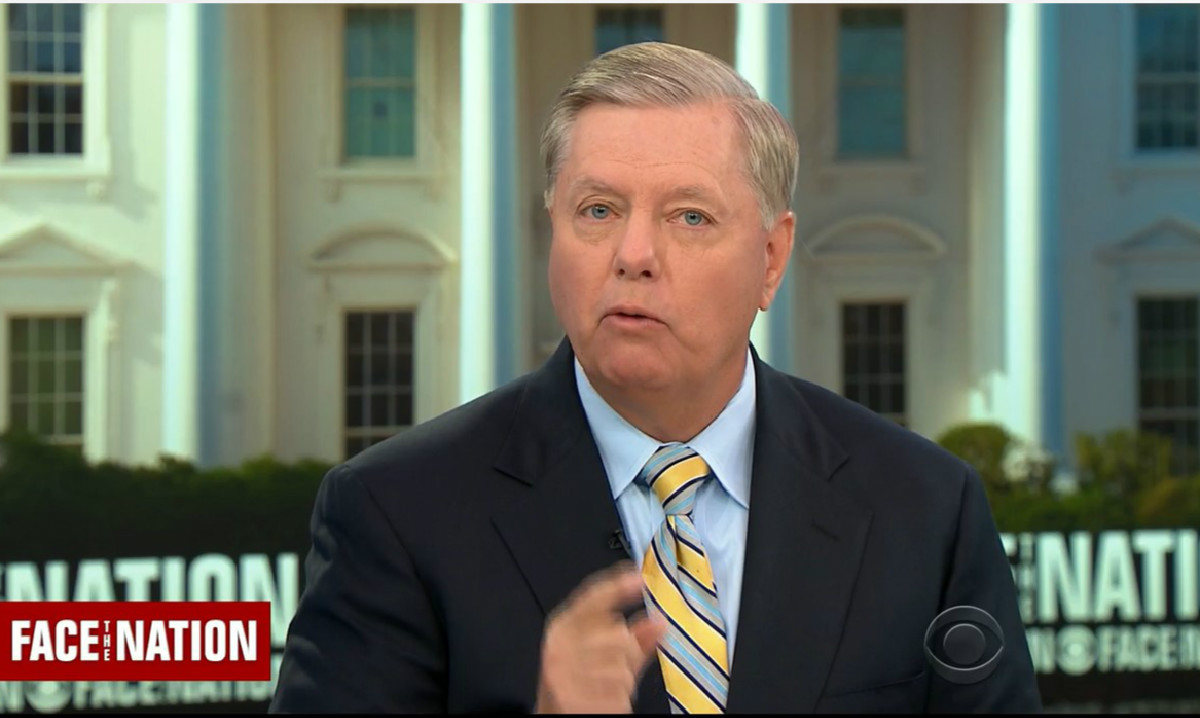 Welp, this is sure to go over well with his voters.
Towards the end of his Sunday morning interview on CBS News' Face the Nation, Sen. Lindsey Graham (R-SC) defended the escalating trade war brought about by the Trump administration's policies even as it has caused immediate economic damage to his home state.
After host Margaret Brennan pointed out that BMW is the largest exporter of cars in the United States and its biggest plant is in South Carolina, she wanted to know how much of a negative impact the president's policies are causing in the state. Graham responded that "it is hurting" but that "it will hurt more if we allow China to continue to cheat."
"I am willing to accept some pain and push back hard against China but we need to get a good outcome," he continued. "Start with Mexico and Canada, Mr. President. Let's don't fight the whole world, let's get our backyard in a good spot."
Brennan noted that the tariffs the president is threatening on automobiles are coming from Europe and not China, leading Graham to respond that China has recently placed a 40 percent tariff on BMWs coming from America, which led to this amazing remark:
"It is hurting us in South Carolina. I don't know how you get China to change if you are not willing to experience some pain. The European markets need to be and opened up but the Europeans are not our enemy, Mexico and Canada are not our enemy. When it comes to trade, China is our enemy."
National Journal's Josh Kraushaar had the perfect reaction to Graham's Sunday morning comments.
Lindsey Graham says on CBS that his voters will need to experience a little pain over the tariffs in order to win trade war with China.

Good luck with that message for the long haul.

— Josh Kraushaar (@HotlineJosh) July 22, 2018
Watch the clip above, via CBS News.