Whoopi Goldberg On Her Fight With Jeanine Pirro: She Called Us A 'Name I Cannot Repeat On TV'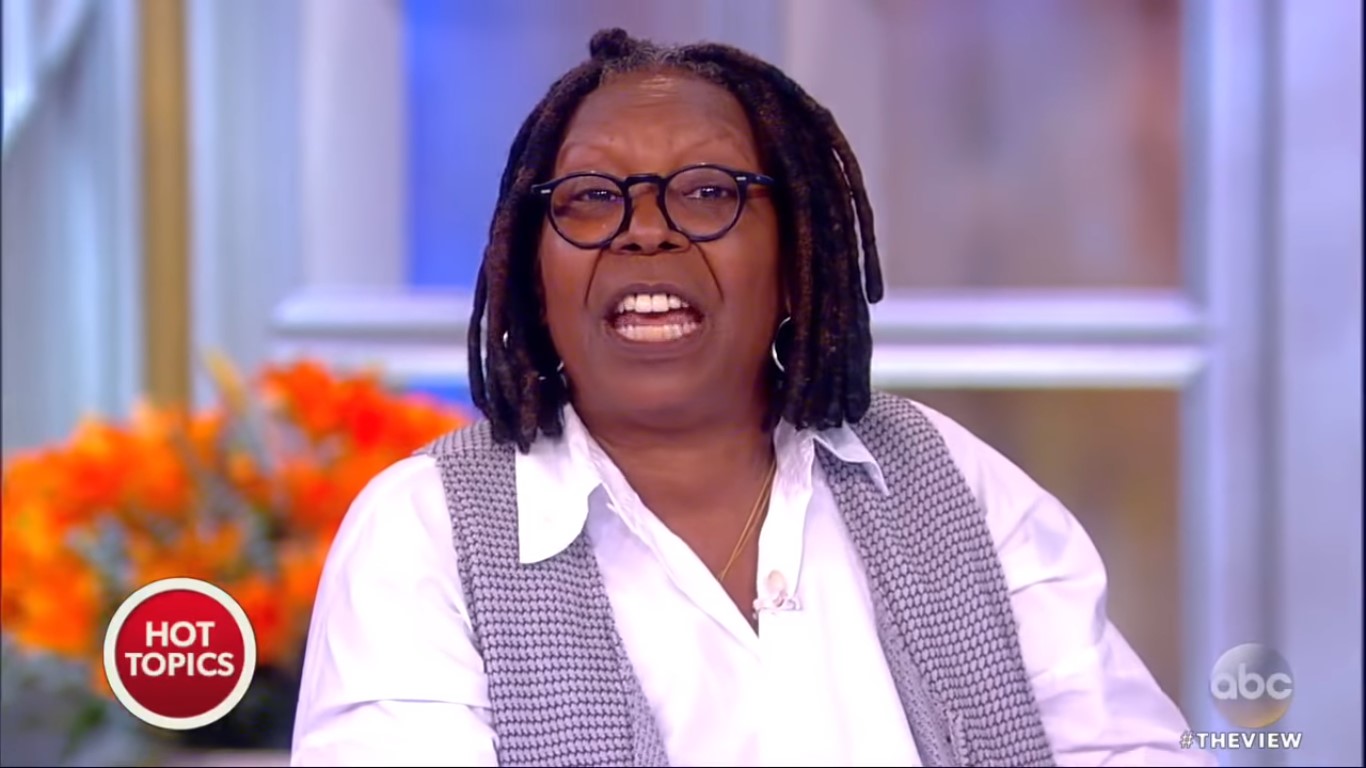 Following Thursday's on-air blowup between Fox News' Jeanine Piro and The View's Whoopi Goldberg that resulted in Goldberg shouting "goodbye" and "I'm done" while ending the segment, Pirro made several Fox appearances to give her side of the tale. Appearing on friend Sean Hannity's radio show hours after the combustible interview, Pirro said Goldberg told her to "get the F out of this building" while "literally spitting" at her.
At the top of Friday's The View, Goldberg addressed the newsmaking spat between the two and acknowledged that she cursed out Pirro following the segment, but noted that Pirro somewhat misconstrued what happened while not providing key details of her own behavior that led to the heated exchange.
Stating that there's "a lot of spinning" that Pirro's doing during her Fox media blitz and the judge will likely do a lot more when she takes to the air on her own show Saturday night, Goldberg said she wanted to be "very clear about what happened." She then pointed out that Pirro was upset when she arrived for her hit that anti-Trump CNN commentator Ana Navarro was on the show in place of regular host Joy Behar, which is in line with what Page Six reported on the incident.
Goldberg went on to note that despite how it looked, she did not cut the segment short and it actually ended at its scheduled time. The Oscar winner explained that is when Pirro did something that made things worse.
"She then called everybody at the table a name I cannot repeat on TV and said it in front of the audience," Goldberg declared. "When I came off stage, I went over there, because I was a little hot. okay? So I went to calm down."
(Per The Daily Beast, a witness said Pirro ripped off her microphone while Goldberg walked backstage and shouted, "Those cocksuckers! This is exactly what I told them would happen."
The Color Purple actress told the viewers that Pirro then approached her and put her finger in her face, saying that she's "done more for victims than" Goldberg ever will, causing The View host to "say some choice words" that also can't be repeated on TV.
"Yes, I did say it," Goldberg admitted. I did say it. But I did not spit on her. I did not intimidate her. No one chased her out of here, saying get out. But she did leave here cursing at the people who booked the show. She cursed at the guys who do the security for the show."
Goldberg pointed out that this all happened before they finished the broadcast as they had one more segment to do, which should show everyone that nobody chased her out the building. She ended the opening segment by noting that the show has brought on many guests with varying viewpoints before congratulating Pirro on her new book.
Watch the clip above, via ABC.